David Sera fires the first shot in SA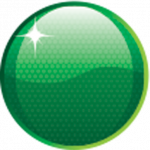 David Sera showed no signs of jet lag on his way to setting the fastest time during practice for round two of the CIK Stars of Karting Series presented by Castrol EDGE at the Bolivar Raceway in South Australia today.
The 22 year-old secured victory in the Florida Winter Tour last weekend in the Senior Rotax category but his focus has already turned towards his next challenge – defeating the best drivers in Australia in the country's elite series while competing in the Pro Gearbox (KZ2) category.
In his only previous start in the series last August, Sera was victorious and judging by today's performance he will once again be tough to beat this weekend.
Driving his Monster Energy-backed Arrow kart Sera blasted his way around the 755-metre Bolivar Raceway, just north of Adelaide, in a time of 34.020 to lead the way in Pro Gearbox (KZ2) category. While pleased to have finished the day as the fastest driver, Sera believes there will be more speed to come during qualifying and races tomorrow.
"It's a great way to start the weekend but I'm still getting used to the Gearbox kart again, I keep missing the right time to shift and making a few mistakes which means that I'm not as consistent as what I could be," said Sera.
"Everything happens so quickly in these things (KZ2 specification kart) compared to other karts, you're so busy – especially around a track like here at Bolivar.
"It's going to be very tight out there over the weekend with 31 karts on the grid – to finish on the podium you really need to be on top of your game."
Second fastest overall for the day was defending champion Matthew Wall ahead of surprise-packet Daniel Currey from Western Australia and local driver Scott Taylor.
With six drivers setting times within two-tenths of a second, tomorrow's qualifying session will be vitally important in the Pro Light (KF1) category. Melbourne's Adam Hughes finished the day as the fastest driver in the Kosmic kart, his time of 34.566 second was a mere 0.003 seconds ahead of Sydney's Matthew Waters in his Tesa-tape backed Exprit chassis.
Rising stars Pierce Lehane and Joseph Mawson are expected to resume their battle at the front of the Pro Junior (KF3) field. However, in between the pair on the combined timesheets at the end of today were Perth's Jake Klarich, Queenslander Brock Plumb and Melbourne's Thomas Randle (son of former Australian Sports Sedan Champion Dean Randle).