Atkinson ready for Malaysian melting pot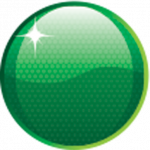 Australia's Chris Atkinson has sent a message to rivals in the Asia Pacific Rally Championship, easily setting the fastest time in the pre-event shakedown to the opening round in Malaysia.
Aboard an improved Proton Satria Neo S2000 which includes a revised suspension set-up from Reiger Racing and engine improvements, both Atkinson and Perth-based Scotsman Alister McRae, are confident heading into the weekend's action in the forests and plantation roads of the Kota Tinggi region, north-east of Johor Bahru.
"The change of suspension and alterations to the engine has really honed the whole package," said Atkinson.
"We're getting better traction and the improved damping is lessening the impact strain on the other areas of the car. When you have more confidence in the car you're able to relax more driving it, everything flows much better and feels more natural."
The gravel tests are some of the most twisty and technical on the calendar; with the cars rarely above third gear. Physically, there is no bigger challenge with high temperatures, humidity and lack of air flowing into the cars. Plus running in a tropical climate, there remains the constant threat of rain turning the dusty roads into slippery tracks, bringing out the best in the drivers.
"This is such a tough physical challenge that you need everything to be working to get the best out of yourself," said Atkinson.
"We've trained really hard for the event and during the rally the major thing is to stay hydrated and keep the core body temperature down.
"We'll drink plenty of water and rehydration fluids to help us maintain concentration and avoid the kind of muscle cramps you can get if you do become dehydrated."
The Malaysian Rally gets under way with a ceremonial start later today. The crews will play themselves in with a crowd-pleasing superspecial stage around the rally's base at the Angsana Complex before a full weekend of forest stages.