Alan Jones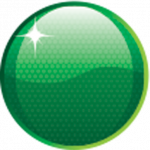 Alan Jones was the last Australian to win a Formula One World title. He entered an exclusive club when he won the 1980 championship, joining the great Sir Jack Brabham as the only Australians to have won the most prestigious motorsport title in the world.
Jones won the title racing for Frank Williams. In the four seasons that he drove for Williams he became the 'prototypical' Williams driver – tough, unrelenting, determined and bullish.
In a career that netted 116 race starts over 10 seasons, Jones enjoyed 12 Grand Prix wins, six poles, 39 podiums, the coveted championship and came close to winning back-to-back titles.
Jones started racing young. His father Stan was a former Australian Grand Prix winner and all he ever wanted to do was race.
"I grew up in a racing atmosphere," Alan Jones explained to Speedcafe.com.
"My father raced cars, so ever since I was knee high to a grasshopper I was involved in motorsport. I'd got to the races with my father, I started in go-karting and from there I raced one of the Cooper Climaxes that he used to have.
"My first competitive outing was the Geelong sprints on the foreshore."
Realising that in order to 'make it' he'd have to head to Europe, Jones packed his bags to give it a go.
"I went over to England, went to a few races and Bruce McLaren and Jack Brabham took me to their factories," said Jones.
"When I came back to Australia I realised if I wanted to achieve anything in motorsport I'd have to go back to Europe. It was and still is the Mecca of world motorsport, that's where it's all at.
"So I went back with the goal of getting into motorsport."
Prior to his Formula One debut, Jones raced Formula 3 and Formula Atlantic. Showing his potential he was elevated to Formula One, had an association with Graham Hill and then scored a full-time drive with John Surtees.
His first Grand Prix was in Spain in 1975. It was a memorable race for all the wrong reasons. There was driver anger over the poor state of the track barriers, Emerson Fittipaldi returned home before the race in protest and sadly Rolf Stommelen was involved in an accident killing five race goers.
"It was a bit of a baptism of fire," said Jones.
"There was a big meeting amongst all the drivers, some wanted to drive some didn't.
"Ken Tyrrell was in there threatening us to make up our mind and at one stage the organisers where threatening to impound the cars if we didn't race.
"It was some welcome to Formula One."
Securing his first full-time drive and then getting a drive with Williams was hard work for Jones, like it is for any Australian with the ambition of an F1 drive.
"It's never easy, it's not like you head over there with 20miilion dollars in your pocket," said Jones.
"You knock on a few doors to say 'here I am' but you've still got to prove you can drive.
"If you are an Australian going over with no money then it is doubly hard.
"You just have to do the hard yakka, you have to drive what you can when you can, prove your ability, have a bit of luck and hope that someone recognises you and gives you a break."
On-track success came in 1977 when Jones won his first GP, in Austria. Williams had already noticed Jones and brought him over to drive in 1978. Jones won four GPs in the 1979 season and then backed this up winning the Formula One championship the next year.
Winning seven grands prix and the title in 1980 rank as one of Jones' most memorable career moments.
"It was just a wonderful experience," said Jones.
"I achieved what I set out to do. I wanted to get into F1, which I did. I wanted to win a race, which I did.
"When I won my first Grand Prix I had my eyes on a world championship.
"For me it was just fantastic because it was what I really wanted to do."
Full of confidence after winning his first title, Jones went into the next season focussing on back-to-back championship victories.
Everything was looking good in 1981, he was still winning races but he experienced several mechanical problems and had a battle against his team mate Carlos Reutemann and eventual winner Nelson Piquet. Despite this, he still rates his season highly.
"Even Patrick Head and Frank will tell you I drove better in 1981 than I did in 1980," said Jones.
"We had some mechanical problems in two or three different races, this was a fuel surge problem brought on by the wrong gauge of fuel line. Had I won any one of those three, and I was leading two of them comfortably, I would have gone back-to-back."
His failure to win a second title was a disappointment, but he would have liked to have won Monaco also and regrets not taking up the offer to race at Ferrari.
"There are certainly things in my career that I would have liked to have done," said Jones.
"I would have liked back-to-back championships; I would have liked to have won Monaco, which I lead comfortably at one stage.
"That fuel problem stopped me from winning that, I had a 15 second lead over (Gilles) Villeneuve.
"I regret not taking up Ferrari's offer to replace (Didier) Pironi after he had his accident at Hockenheim (1982). That was probably a bit stupid; I should have gone over and replaced him. Having driven for Ferrari is always a nice thing to have on the CV."
It was near the end of his Formula One career that Jones got the opportunity to race for the first time at home, at the Adelaide Grand Prix. This was a special race for Jones.
"The 1985 race was one of the contributing factors of me coming out of retirement," said Jones.
"The fact that we were going to have our own Grand Prix, it was fantastic.
"Bernie Ecclestone very kindly held the field back in the pit lane to allow me to do the first ever lap, followed by the rest of the field.
"It was a great feeling that made the hairs on the back of my neck stand out, the whole crowd was cheering, it was just a wonderful feeling.
"Ken Tyrrell protested a bit saying I was getting an unfair advantage, he obviously didn't realise I was in the Beatrice Lola (car).
"I could have been out there alone for half a day, it wouldn't have made any difference."
After his Formula One career finished, Jones returned to Australia where he raced Porsches and then Touring cars. Jones was a racer, he loved driving, whatever the series, and scoffs at people who suggest he shouldn't have returned to F1 or continued to race.
"I enjoyed racing anything, I actually like cars, I still like cars, I'm a car perve," said Jones.
"I race them and like being amongst them because I genuinely like them, it's a hard bug to get rid of.
"All these boofheads came up and said I shouldn't have gone back to Formula One because of my record, but record for who? I mean who am I trying to please?
"I came back to Formula One because I could. I won't say that I enjoyed it because I was in an uncompetitive car, but when I came back to Australia the urge was still there to race.
"I raced the Porsche in the GT championship, which I thoroughly enjoyed. When I was offered a drive in the touring cars I thought great, it gets you out of the house and I get to enjoy racing in what was a very competitive championship."
Jones fondly remembers his time in Touring Cars. His win at Barbagallo was top of mind and then he vividly remembers leading Bathurst, in 1996, where he caught and passed Peter Brock in the wet, before retiring after his engine caught fire.
He also has happy memories of his time in A1, even if he is angry that is folded.
"A1 was a wonderful concept," said Jones.
"The racing was great, there was lots of overtaking and passing, the average person in the street, that wasn't necessarily a motor racing enthusiast, knew about the concept.
"People loved country against country, nation versus nation, women used to come up and say what a good idea it was because they'd be following their country, not the Joe-blow in the car.
"It was fantastic but it was run by idiots. At one stage they had Emerson Fittapaldi, Niki Lauda, John Surtees and myself all involved. They wouldn't listen to our advice and that's not a bad bunch of people to have around you giving free advice."
These days Jones still has a role to play at the annual Clipsal 500 and the Melbourne Formula One Grand Prix, but he has plenty of side projects on the side keeping him busy, including building an Australian made Supercar.
"We're hoping to get Australia's first supercar up and running," said Jones.
"At this stage it looks like we are going to put an ALS9 Chevy engine into it with an aluminium block and 640brake horse power.
"The light weight version will go from zero to 100 in about three seconds.
"The interest has been very good, very, very good. At the end of the day we might even do a two-litre version for the Asian market.
"We haven't settled upon a name yet, the whole project is still very much a work in progress but I'm hoping it will be under $250,000.
"If you are looking at $675,000 for the (Ferrari) 458 or $700,000 for a Lambo, no it hasn't got the badge, but it's a rare car at a quarter of the price."
See below for a video of Alan Jones at the final round of the 1980 Formula One World Championship …