V8 Touring Cars headline Shannons opener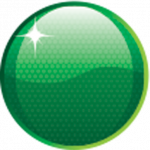 A 20-car Kumho V8 Touring Car Series field will headline the opening round of the 2011 Shannons Nationals at Wakefield Park this weekend.
The unofficial 'third tier' V8 Supercars series will arrive at the Goulburn, New South Wales, venue with its strongest field in history, led by former Fujitsu V8 Supercars Series competitors Tony Evangelou, Terry Wyhon and Scott Loadsman.
Inspired by the strong cast of competitors, reigning series winner Evangelou has made a last-ditch effort to make sure he's on the grid.
"I've had a busy couple of weeks and I wasn't sure I could get the car ready," said Evangelou, who is also competing in the Saloon Car class this weekend.
"We finished putting the engine back in last night (Wednesday) thanks to Mike Exell and FPR and the car is in transit.
"I won't make the grid until practice on Saturday morning.
"I have to say, I'm super excited about the Wakefield event… 20 cars, that's incredible for the opening round."
Wyhoon meanwhile will run four cars at the opening round, with local driver Stuart Inwood (Falcon AU) a late addition to the team that already included Falcon BAs for Mark Sheppard, Michael Hector and Wyhoon himself.
The Wakefield Shannons Nationals event will also see the opening rounds of the 2011 Porsche GT3 Cup Challenge, Australian Saloon Car Series, Commodore Cup National Series and the Radical Australia Cup.
Like the V8 Touring Cars, the Porsche class is also set for a 20 car grid, led by 2010 title contenders Roger Lago and Matt Kinglsey.
Several drivers, including former V8 Ute racer Steve McFadden, will have their first run in the class – with the event doubling as the first of three 'Jim Richards Endurance Trophy' meetings.
The Commodore Cup will see Fujitsu V8 Supercars Series drivers Marcus Zukanovic, Geoff Emery and Tony Bates take on reigning series winner Adam Beechey.
Evangelou and Shawn Jamieson are the likely pace setters in the Saloon Cars, which will be without 2010 title holder Tim Rowse, while a healthy 15-car field will take the starter for the first Radical Australia Cup event of the season.
See below for the class-by-class entry lists
Kumho V8 Touring Cars
| | | | | | | |
| --- | --- | --- | --- | --- | --- | --- |
| 1 | ANT Racing | Tony EVANGELOU | VIC | BA Falcon | 5000 | white |
| 5 | Australian Custom Moulders | Matthew HANSEN | WA | VY Commodore | 5000 | red |
| 6 | Valley Longwall Int/Werner Engineering | Nathan GARIOCH | QLD | BA Falcon | 5000 | blk/wht/red |
| 7 | Poll Performance | Jim POLLICINA | NSW | VY Commodore | 5000 | black |
| 8 | Steve Ingwersen Painting | Steve INGWERSEN | NSW | VX Commodore | 5000 | white |
| 11 | Mr HDT Race Cars/Engines | Sean FARDELL | NSW | VX Commodore | 5000 | white |
| 12 | | Stuart INWOOD | NSW | AU Falcon | 5000 | blue |
| 21 | Century 21 Hazelbrook | Chris DELFSMA | NSW | AU Falcon | 5000 | yellow/blk |
| 23 | Valley Longwall Int/Werner Engineering | Justin GARIOCH | QLD | BA Falcon | 5000 | blk/wht/blue |
| 25 | Image Racing/Carrington Equipment | Michael HECTOR | NSW | BA Falcon | 5000 | black |
| 26 | JCV Automotive | John VERGOTIS | NSW | AU Falcon | 5000 | blue/orange |
| 27 | Graham Body Works/Monster Cables | Shaun FENNELL | VIC | VX Commodore | 5000 | blue |
| 31 | | Derrick HOCKING | QLD | VY Commodore | 5000 | white |
| 33 | Voight Contracting | Steven VOIGHT | QLD | VY Commodore | 5000 | red/wht/blue |
| 39 | Smerdon Racing | Chris SMERDON | SA | BA Falcon | 5000 | blue/yellow |
| 49 | Image Racing/Lubrimaxx | Terry WYHOON | VIC | BA Falcon | 5000 | blue/dk blue |
| 50 | Image Racing/Warby Lodge | Mark SHEPPARD | VIC | BA Falcon | 5000 | white |
| 62 | Beautiful Tiles | Scott LOADSMAN | NSW | VY Commodore | 5000 | black |
| 81 | Cavalier Homes Barossa | Michael BARTSCH | SA | AU Falcon | 5000 | yellow/black |
| 98 | MacArthur Truck Service | Aaron TEBB | NSW | VY Commodore | 5000 | white |
Porsche GT3 Cup Challenge
| | | | | | | |
| --- | --- | --- | --- | --- | --- | --- |
| 5 | Wimobilize – Valais | Yuhian TAN | SG | Porsche 911 GT3 997 | 3600 | blue |
| 6 | Gap Solutions | John GOODACRE | SA | Porsche 911 GT3 996 | 3600 | green/white |
| 7 | Rotah Group | Bob THORN | QLD | Porsche 911 GT3 997 | 3600 | orange/blue |
| 8 | Creative Colour | Jeff BOBIK | VIC | Porsche 911 GT3 997 | 3600 | orange/white |
| 11 | DDS Transport Solutions | Steve McFADDEN | QLD | Porsche 911 GT3 997 | 3600 | white |
| 12 | | Victor ZAGAME | VIC | Porsche 911 GT3 997 | 3600 | white/red |
| 21 | Industry | Steve KEPPER | VIC | Porsche 911 GT3 997 | 3600 | black |
| 22 | Strandwood Building Solutions | Terry KNIGHT | QLD | Porsche 911 GT3 996 | 3600 | black/red |
| 23 | | Roger LAGO | QLD | Porsche 911 GT3 997 | 3600 | white |
| 28 | Mdev Property Group | Brad RANKIN 997 | QLD | Porsche 911 GT3 997 | 3600 | black/green |
| 32 | Designcon Shopfitting Services | Tony JENNINGS | VIC | Porsche 911 GT3 996 | 3600 | white |
| 34 | Mission Foods/Motorsport Leasing | John MORRISS | VIC | Porsche 911 GT3 997 | 3600 | white/red |
| 35 | | Indiran PADAYCHEE | NSW | Porsche 911 GT3 996 | 3600 | white |
| 45 | Bolin Racing | Paul BOLINOWSKY | NSW | Porsche 911 GT3 996 | 3600 | orange |
| 46 | Travelplan | Anthony SKINNER | QLD | Porsche 911 GT3 997 | 3600 | white |
| 50 | Action Tyres & More | Matt KINGSLEY | QLD | Porsche 911 GT3 996 | 3600 | blk/orange/blue |
| 55 | Kinetic Developments | Rob KNIGHT | QLD | Porsche 911 GT3 997 | 3600 | silver |
| 70 | Corse Automotive | Neale MUSTON | NSW | Porsche 911 GT3 997 | 3600 | blk/wht/red |
| 75 | Wimobilize – Valais | Francis CHIN | QLD | Porsche 911 GT3 997 | 3600 | blue |
| 77 | JJA Consulting Group | Jan JINADASA | VIC | Porsche 911 GT3 997 | 3600 | wht/maroon/purp |
| 88 | | Phil MORRISS | VIC | Porsche 911 GT3 997 | 3600 | white |
| 99 | Motul Oil | Bill FULTON | TAS | Porsche 911 GT3 997 | 3600 | yellow/red |
Commodore Cup National Series
| | | | | | | |
| --- | --- | --- | --- | --- | --- | --- |
| 1 | Donut King | Adam BEECHEY | VIC | VS Commodore | 4200 | pink |
| 6 | San Marco Restaurant | Mathew HAYES | VIC | VS Commodore | 4200 | white/blue |
| 7 | Renaissance Homes | Matt CHICK | VIC | VS Commodore | 4200 | white |
| 12 | Octane Alley Race Engines | Josh HUGHES | VIC | VS Commodore | 4200 | red |
| 21 | Aquacity Pool and Spa Centre | Graeme MEER | VIC | VH Commodore | 4200 | black |
| 24 | Sports Alive | Tony BATES | VIC | VS Commodore | 4200 | black/blue |
| 48 | NDD | Geoff EMERY | VIC | VS Commodore | 4200 | yellow |
| 66 | Western General Body Works | Danny BUZADZIC | VIC | VS Commodore | 4200 | red |
| 71 | Action Racing | Marcus ZUKANOVIC | VIC | VS Commodore | 4200 | black/silver |
| 77 | Adams Auto Electrics | Adam LLOYD | NSW | VS Commodore | 4200 | red/white/blue |
| 88 | Aerial Motors Racing | Chris STEVENSON | VIC | VS Commodore | 4200 | blue |
| 99 | Southern Star Windows | Ross MCGREGOR | VIC | VS Commodore | 4200 | blue |
Australian Saloon Car Series
| | | | | | | |
| --- | --- | --- | --- | --- | --- | --- |
| 7 | Premium Showers & Robes | Chris MILTON | SA | AU Falcon | 4000 | black |
| 8 | Racer Industries/RED | Wayne TIRIANA | QLD | AU Falcon | 4000 | black |
| 15 | Morphett Vale Garage | Shawn JAMIESON | SA | VT Commodore | 3800 | red |
| 16 | Kleenduct Australia Pty Ltd | Harley PHELAN | VIC | VT Commodore | 3800 | red/black |
| 17 | Batteries Direct | Matt LOVELL | SA | AU Falcon | 4000 | grey |
| 20 | TASCCO | Tony EVANGELOU | VIC | AU Falcon | 4000 | white |
| 27 | Transley Solutions | Luke WESTALL | NSW | AU Falcon | 4000 | white/blue |
| 29 | | Jonathon FISHBURN | NSW | EA Falcon | 3900 | red |
| 31 | Gilbert Motor Bodies | Robert LONIE | SA | VT Commodore | 3800 | yellow |
| 32 | Kart Torque/Valley Longwall | Bevan GARIOCH | QLD | AU Falcon | 4000 | blue |
| 35 | Loscom Racing | Chris BERRY | QLD | AU Falcon | 4000 | red |
| 41 | Dial Before You Dig | Mark PRIMMER | NSW | AU Falcon | 4000 | red/blue |
| 42 | Dial Before You Dig | Ian CHIVAS | NSW | AU Falcon | 4000 | red/blue |
| 46 | Premium Showers & Robes | Paul PENNISI | VIC | VT Commodore | 3800 | black |
| 50 | Raymond Ross | Cameron ROSS | NSW | AU Falcon | 4000 | green/silver |
| 70 | Mal Wood Automotive | Kelli STEPHENS | VIC | AU Falcon | 4000 | blue |
| 82 | www.v8touringcars.com.au | Geoff BROWN | VIC | AU Falcon | 4000 | black |
Radical Australia Cup
| | | | | | | |
| --- | --- | --- | --- | --- | --- | --- |
| 1 | Radical Australia | Peter OPIE | NSW | Radical SR3 | 1500 | black |
| 4 | Haggarty Racing Team | Tony HAGGARTY | NSW | Radical SR3 | 1500 | red |
| 5 | Haggarty Racing Team | Simon HAGGARTY | NSW | Radical SR3 | 1500 | red |
| 8 | Nevco Engineering | George PETHARD | NSW | Radical SR3 | 1500 | white |
| 9 | Radical Australia | Chris MEDLAND | NSW | Radical SR3 | 1500 | yellow |
| 11 | Radical Team Melbourne [A] | Robert BAIRD | VIC | Radical SR3 | 1500 | silver |
| | | Gary WALKER | VIC | | | |
| 14 | Interior Developments | Glyn EDIS | NSW | Radical SR3 | 1500 | green |
| 16 | WT Partnership [A] | Phil ANSELINE | NSW | Radical SR3 | 1500 | black |
| | | Oliver SMITH | NSW | | | |
| 21 | | Brett SUTTON | NSW | Radical SR3 | 1500 | white |
| 32 | Navybox School of Motorsport | Sue HUGHES | NSW | Radical SR3 | 1500 | blue |
| 33 | Volvo Cars Australia | Tim BERRYMAN | NSW | Radical SR3 | 1500 | |
| 44 | MPA Projects | Edward SINGLETON | NSW | Radical SR3 | 1500 | white |
| 57 | Key Produce | Richard BLOOMFIELD | NSW | Radical SR3 | 1500 | white |
| 70 | Radical Events | Tony PALMER | NSW | Radical SR3 | 1500 | black |
| 78 | Radical Australia [A] | Greg SMITH | NSW | Radical SR3 | 1500 | orange |
| | | Byron SMITH | NSW | | | |