New car for Ambrose at Martinsville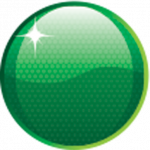 Marcos Ambrose will start this weekend's Goody's Fast Relief 500 at Martinsville with a brand-new Richard Petty Motorsport's chassis.
The Australian driver, currently 19th in the NASCAR Sprint Cup title, will get his new machine at the track where he qualified second last year – a season high.
This new Dewalt Ford Fusion is RPM's chassis No. 754.
Ambrose says that finding the right balance in his new car is going to be the key to success.
"Martinsville is a tough half-mile track. It's a one-groove race track that's hard on the brakes," he said.
"You have to set the car up to be smooth off the corners so that it gets good forward bite. The Dewalt Ford has to be smooth enough through the middle of the corners without backing it into the fence. Short track racing is all about getting into a rhythm. I really enjoy racing at Martinsville, there's a lot of beating and banging that goes on there. It's constant excitement going in to every turn.
"Things happen so fast at Martinsville. With 500 miles I have to make sure I'm easy on the brakes so I've still got something left at the end. It's hard to pass so track position is really important. There will be a lot of pit strategy involved throughout the day to get the Dewalt Ford as close to the front of the field as possible."
Ambrose's crew chief Todd Parrott says that brakes will be a factor in the 500 lap race.
"Brakes are really important at Martinsville," he said.
"The car has to brake well on entry into the corners, so the car doesn't get loose. The Dewalt Ford needs to roll through the center nicely and have good forward drive off of the corner.
"The toughest thing at Martinsville is to get the car to roll through the center so Marcos can drive the car straight up off the corner."