Lowndes, Kelly told to "pull their heads in"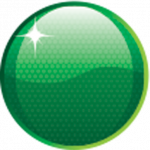 Craig Lowndes and Rick Kelly have been told to put their past rivalry behind them and get on with their own racing, according to TeamVodafone team manager Adrian Burgess.
The influential boss of the title leading Vodafone-backed team has said that the Race 3 incident at Albert Park, which caused a major five-car pile-up, needs to be the last time they clash on-track, before more damage is sustained.
Kelly will use a spare Jack Daniel's Racing Commodore for the next two events due to significant damage to the brand-new #15 entry, while Lowndes' car has been deemed fit to fix, although the team will be burning the midnight oil to repair it.
The stewards blamed both drivers for the incident, but neither were punished. Kelly Racing has since lodged a protest which will be heard at the Perth event on April 29.
Burgess says that the pair need to "pull their heads in and get in with it."
"The investigating officer portioned blame to both camps, which is probably fair, and we've got to stick with their decision.
"They need to put it behind them and get on with it."
Lowndes and Kelly have a coloured history of on-track clashes, including the infamous season finale at Phillip Island in 2006. In the last race of the year, Kelly collected the back of Lowndes, who was hit by Will Davison. Kelly was served a drive-through but scored enough points to wrap up the crown.
Burgess says that both drivers are experienced and smart enough to put this recent incident behind them.
"If one of them is looking for payback, it's just going to drag on and cause more work and hassle than it deserves," he said.
"It wasn't that big a hit. Really, the secondary impact was the bigger event, and it should have been avoided.
"Race drivers are like elephants – they never forget and they'll take past stuff with them until the day they retire.
"Still, they've got to make the right decision next time they are wheel to wheel. There's no point fencing each other, because neither will forget and they'll be looking for payback later on. That's the bit that we've got to discourage. We can't allow that to happen, otherwise it turns into a shunt-fest."
The V8 Supercars return to the race track in two weeks at the ITM 400 in Hamilton, New Zealand.
See below for a replay of the incident from Albert Park …