Kayne Scott stripped of NZV8 points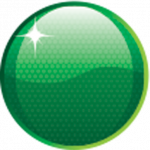 NZV8 title contender Kayne Scott has been completely stripped of his championship points due to a technical infringement.
The Hamilton-based driver has been excluded from the results of Rounds 1 to 6 of the BNT V8s Championship after an infringement regarding the engine cylinder heads on his Ford Falcon.
Scott's team has advised officials that it intends to protest the decision.
The penalty drops Fujitsu-backed Scott from second to last place. He was just seven points adrift of championship points leader Angus Fogg ahead of the season finale at the Hamilton street track in two weeks time.
Fogg now goes into the final round with a 32 point lead ahead of Queensland-based Kiwi driver Craig Baird with Nelson's John McIntyre just a further 12 points behind.
The change also sees Australian-based drivers Scott McLaughlin and Jason Bargwanna move up to eighth and ninth respectively.
The final round of the championship will take place at Hamilton's ITM 400 V8 Supercar (April 15-17).
Revised Championship points after Round 6:
| | | | | | |
| --- | --- | --- | --- | --- | --- |
| Pos | Car No. | Name | Car | Hometown | Total |
| 1 | 6 | Angus Fogg | Falcon | Auckland | 975 |
| 2 | 1 | Craig Baird | Falcon | Gold Coast | 943 |
| 3 | 47 | John McIntyre | Falcon | Nelson | 931 |
| 4 | 23 | Andy Booth | Commodore | Auckland | 815 |
| 5 | 5/205 | Andy Knight | Falcon | Christchurch | 802 |
| 6 | 26 | Tim Edgell | Falcon | Auckland | 731 |
| 7 | 15 | Paul Manuell | Commodore | Pukekohe | 702 |
| 8 | 400 | Scott McLaughlin | Commodore | Gold Coast | 623 |
| 9 | 12 | Jason Bargwanna | Falcon | Victoria | 601 |
| 10 | 11 | Martin Short | Falcon | Hamilton | 541 |
| 11 | 4 | Simon Richards | Falcon | Hamilton | 511 |
| 12 | 007 | Nick Ross | Commodore | Cambridge | 510 |
| 13 | 70 | Andrew Anderson | Commodore | Auckland | 497 |
| 14 | 22 | John Penny | Commodore/Falcon | Taupo | 496 |
| 15 | 69 | Eddie Bell | Falcon | Christchurch | 493 |
| 16 | 9 | William Bamber | Falcon | Wanganui | 317 |
| 17 | 33 | David Hopper | Commodore | Auckland | 310 |
| 18 | 28 | Wade Henshaw | Falcon | Christchurch | 251 |
| 19 | 52 | John Hepburn | Commodore | Timaru | 241 |
| 20 | 55 | Christina Orr-West | Commodore | Whakatane | 204 |
| 21 | 20 | Haydn Mackenzie | Falcon | Auckland | 200 |
| 22 | 3 | Matt Lockwood | Commodore | Palmerston Nth | 130 |
| 23 | 75 | Dean Perkins | Falcon | Pukekohe | 96 |
| 24 | 99 | Kayne Scott | Falcon | Hamilton | 0 |