Johnson forced into new chassis for NZ, Perth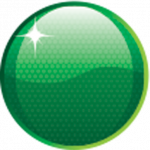 Steve Johnson's #17 Jim Beam Racing Falcon will be benched for the next two events of the V8 Supercars Championship due to the damage it sustained at Albert Park.
The Jim Beam team is currently preparing the car that Johnson campaigned throughout 2010.
The team says that Johnson will use the new chassis in New Zealand and Perth, and could remain in it beyond then as well.
Dick Johnson Racing has two spare Falcon FGs.
The team's general manager Glenn Turnor is confident that the 2010 car will be no different to Johnson's 2011 machine.
"There's considerable damage to the right rear of the Steve's chassis, so we're going to use his 2010 car," Turnor told Speedcafe.com.
"One of our two spares is Steve's 2010 car, and we are in the process of rebuilding it to take to NZ and Perth.
"Beyond Perth, we're not going to lock into a decision. We're just focusing on getting his 2010 car rebuilt. There's nothing wrong with that. Just after Homebush, we sent it away to have all the points checked, and it came back perfect. So that will be on the plane to NZ, and because of the tight turn around, it will travel to Perth as well."
Turnor says that accidents like the Albert Park shunt are just part of the game, even if no championship points were on offer.
"Technically, it's a non-championship round, but we're invited by the Australian Grand Prix Corportation to compete on that bill, and they want to see good tough racing," Turnor said.
"We don't want it to happen, but there's always that potential for accidents. Every time they go out, irrespective of whether it's a points round or not, these guys are racers and unfortunately accidents happen. It just so happened that Steve and his car were involved. Thankfully all the drivers were OK, but these things are going to happen."
Of the other cars involved, Rick Kelly's Jack Daniel's Racing Commodore has been shelved for two rounds, while Craig Lowndes' TeamVodafone Commodore will be repaired in time for Hamilton (April 15-17).
CLICK HERE for Speedcafe.com's story on Rick Kelly's car swap.
CLICK HERE for more on the Kelly/Lowndes incident.