Farr looks for big Adelaide season finale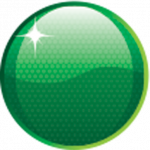 World Series Sprintcars Champion Robbie Farr returns to Adelaide this Saturday night hoping to end his excellent Australian Sprintcar season with a big win at the Orrcon Steel Champion of Champions at Speedway City.
Farr has taken his East Coast Pipelines Eagle to victory lane on numerous occasions this summer, however no doubt the biggest achievement has been the World Series Sprintcars Championship.
"The East Coast Pipelines team started about four years ago, so we're a fairly young team by comparison to many others we race against," Farr said. "Winning World Series this year crossed a pretty big item off our list," he said.
"We've been close on many occasions in the past, but to finally get that Championship was very pleasing."
Farr returns to Speedway City – a venue he has a vast amount of success at – flying the flag for Orrcon Steel in their first foray into Sprintcar event sponsorship.
Although he'd love to notch up yet another win for the East Coast Pipelines team – particularly in front of his sponsor, it's not going to be easy sailing for the former National Champion.
A crack field has assembled for the last major Sprintcar event of the year – including WSS #2 – David Murcott, Grand Annual Sprintcar Classic Champion – Steven Lines and South Aussie veteran, Trevor Green.
They are all in with a good shot, but Farr says some local youngsters are worth keeping an eye on.
"There has been some good youngsters step up this year from South Australia and it wouldn't shock me to see one of them right with us on Saturday night."
The event is Orrcon Steel's first major foray outside it's major support of Mark Winterbottom's V8 Supercar efforts.
"It's fantastic to see Orrcon Steel getting on board as the naming rights sponsor for the Champion of Champions," Farr enthused. "Orrcon Steel has been a major partner of East Coast Pipelines for a number of years and they have been on board as a sponsor of East Coast Pipelines Racing since day one.
"The business the two companies do away from the track makes it run deeper than just a sponsor's logo on the car, its a much closer association for us."
Action in the Orrcon Steel Champion of Champions starts at Speedway City – Supple Road, Virginia from 6pm on Saturday night.