Australian F3 secures new partnerships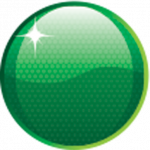 The Formula 3 Australian Drivers Championship has announced new partnerships with ELF Racing Fuel and Performance Friction Brakes for the 2011 season.
Elf Racing Fuel has become the 'Official fuel of Formula 3', while Performance Friction Brakes will support the series in the role of 'Preferred Brake Supplier.'
The category will continue to have support from long-term partner and official tyre supplier Kumho Tyres Australia and scholarship sponsor Forpark Australia.
Elf and Performance Friction branding will appear on each Formula 3 car competing in the 2011 championship, that kicks off at Winton Motor Raceway in Victoria on May 20-22.
Elf Racing Fuel has been a mainstay in Australian Formula 3 competition, powering the past five championship-winning cars.
"With a strong network of agencies, Elf Racing Fuel is available Australia-wide and we are all excited to be supplying and supporting the 2011 Formula 3 Australian Drivers Championship and CAMS gold star," Race Fuels director Mark Tierney said.
"Elf and Formula 3 have a long association in Australia and in Europe and we are pleased to formalize that in 2011 as the category embarks on its most exciting season yet.
"After successful supply to the Bathurst 12 hour, securing the control fuel for the 2011 Formula 3 Championship further validates Elf racing fuel as the prominent supplier for circuit racing across Australia."
Performance Friction Brakes have had a similarly successful time in Formula 3 prior to becoming an official series partner, supplying brake components to a large majority of the 2010 field.
"As a long time supporter of open wheel racing, Performance Friction Brakes was fitted to most cars – including the championship winner, in 2010," said Performance Friction Brakes' Mike Edwards.
"Performance Friction is a worldwide company based in Clover, North Carolina. We have immense experience with European, British and Japanese Formula 3, just to name a few, and we have the knowledge and the product to support the development of a world class open wheel series."
2011 Formula 3 Australian Drivers Championship calendar
| | | | |
| --- | --- | --- | --- |
| Round 1 | Winton Raceway | V8 Supercars | May 20 |
| Round 2 | Hidden Valley | V8 Supercars | June 17 |
| Round 3 | Eastern Creek | Shannons Nationals | July 14 |
| Round 4 | Morgan Park | Shannons Nationals | Aug 12 |
| Round 5 | Sandown Raceway | Shannons Nationals | Sep 9 |
| Round 6 | Phillip Island | Shannons Nationals | Nov 4 |
| Round 7 | Symmons Plains | V8 Supercars | Nov 11 |