Steve Owen back in original VIP Commodore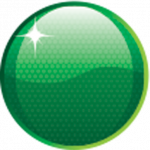 Steve Owen will return to his original VIP Petfoods Commodore VE for the Hamilton street race.
After significantly damaging his car during Saturday's race at the Clipsal 500, the Paul Morris Motorsport team was forced to lease Andrew Thompson's Triple Eight-prepared Fujitsu V8 Series entry for the non-championship event at Albert Park last weekend.
While the Paul Morris Motorsport truck and crew went directly from Adelaide to Melbourne, the damaged VIP Petfoods T8 024 chassis was trucked by itself back to PMM's Norwell workshop. During the race meeting at Albert Park, Owen's car was already on the jig being straightened out in preparation for the ITM400 at Hamilton.
PMM team manager Steve Robertson says the VIP Petfoods entry has been completely restored.
"There was a bit of damage, but otherwise, the car is all back together now," Robertson told Speedcafe.com.
With a number of teams suffering significant damage at Albert Park, Robertson was pleased that the leased Monster Energy Drinks car was not involved in any carnage.
"Considering some of the stuff that was going on there, Steve did a good job to bring the car back in one piece," Robertson said.
"We tried a lot of stuff over the weekend and it gave us a chance to run through some stuff. In the last race on Sunday, Steve was running by himself and he set some fast laps."
At Hamilton, it will be Owen's debut at the tight street track. Robertson is confident that both Owen and his Supercheap Auto team-mate Russell Ingall will be competitive.
"It will be the first time that Steve has been there so he'll get to run in the first two practice sessions to get up to speed," he said.
"He'll be able to find his feet there and give us a chance to find a fast set-up.
"For Russell, aside from qualifying and the actually results, he was racing well at Albert Park until he got a puncture. In terms of results, we're heading in the right direction."
The ITM Hamilton 400 will be held on April 15-17.