Seton's Falcon XB Coupe debut delayed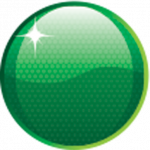 The debut of Glenn Seton's Falcon XB Coupe in the Autobarn Touring Car Masters Series has been delayed until mid-year.
The two-time Australian Touring Car champion is likely to give the newly-built car its first competitive outing in the series' third round at Hidden Valley Raceway on June 17-19.
The Falcon is currently at the paintshop after being constructed at Ford Performance Racing's workshop in Campbellfield, Victoria. The Coupe still has some assembly and minor detailing work to be completed.
Car owner Jim Morton says that the new machine is close to complete, but not close enough to rush its debut at Perth's Barbagallo Raceway event in May.
"We thought about pushing to get to West Australia, but without testing, we didn't want to do that, so we're pushing towards Darwin now," Morton told Speedcafe.com.
"That will give us some time to make sure everything is proper and do it competitively.
"Eddie Abelnica has the same model as us, and he got his up and going like a train (in the first round at the Adelaide street track). He has set the bar high, so we certainly want to be in the same position as him."
The car will appear in a blue and silver colour scheme – the same two colours that are on Mark Winterbottom's Orrcon Steel Ford Performance Racing Falcon FG.
Seton will compete in his famous #30 – a legacy from his days as a Peter Jackson-supported driver.
Seton, now retired from V8 Supercars competition, expects that the car will be competitive.
"I think, potentially, the car will be as good as anything," Seton told Speedcafe.com.
"It will be the same weight as Jimmy's Javelin, Bowe's Mustang, and at the end of the day, the engine is the same as theirs, so we should be able to be up the front.
"I don't think it will go out there and blitz everything, but we should run near the front, that's what we're doing it for."
John Bowe won the first round of the series in Adelaide.