Reindler enlists Olympic hero's training regime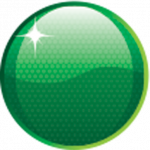 V8 Supercars driver Karl Reinder has enlisted Olympic pole vault champion Steve Hooker to help with his training regime.
Reindler, an accomplished tri-athlete himself, is training with Hooker, the 2008 Beijing Games gold medalist.
The Fair Dinkum Sheds Racing driver says that Hooker has given him a new direction in his fitness program.
"Fitness is pretty important to us, and he has given me a new perspective on training," Reindler told Speedcafe.com.
"My training has been ramped up over the past couple of months with him, and he's been thinking outside the box for the motor racing training and how each exercise applies to racing.
"He's been doing a lot of functional, reactional type things. We've been doing a lot of core strength too. I haven't thrown up yet, so I'm probably not trying hard enough – but he is pretty determined!"
Hooker was at the Australian Grand Prix last weekend as a guest of Red Bull. He also found time to visit Reindler in the V8 Supercars paddock.
Reindler says that Hooker is a 'rev-head' and wants to get onto the race track himself.
"He has stepped out of his comfort zone and come karting a few times, and we're going to do a few track days in his Mitsubishi Evo," he said.
"He came to the Grand Prix over the weekend as a guest of Red Bull and checked out Formula One for the first time. He really enjoyed it."