Red Bull: Webber had front wing damage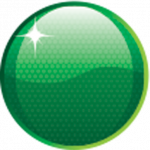 Mark Webber and Red Bull Racing continue to investigate the cause of the Australian's lack of competiveness at the weekend's Albert Park season opener.
Webber was comprehensively out-paced by team-mate Sebastian Vettel during qualifying and the race in Melbourne, with much speculation now surrounding the cause.
Although a lack of KERS, the decision to switch to the harder tyre early in the race, and a bungled final pitstop appear to have been the difference between a third and a fifth place for Webber, team principal Christian Horner has suggested that the #2 RB7 was sporting damage during the race.
"We need to go through things with a fine tooth comb," said Horner of finding the true cause.
"That was the biggest gap we've seen between the two of them that I can certainly think of.
"We found some front wing damage that might have had an effect, but to what extent is difficult to quantify.
"We need to get the car back, look at the data, understand if there is anything that was damaged, how it affected the car, and make sure they're both back to business as usual in Malaysia."
While Team Lotus driver, and Formula One veteran, Jarno Trulli believes Webber was one of many to suffer at the hands of the new Pirelli tyre  (CLICK HERE for separate story), the reigning Monaco Grand Prix winner is not ruling out a fundamental problem with his chassis.
"We found a few pointers in the data but we'll need to strip the car down before drawing any conclusions," wrote Webber in his column for the Telegraph.
"Only then will we know whether something was broken, or whether there was something fundamentally wrong with the car.
"More than anything, I struggled with a lack of grip. That affected the longevity of my Pirelli tyres because the degradation was much higher on my car than on Seb's.
"I was forced to make three pit stops during the race, whereas he dominated proceedings with a two-stop strategy.
"When I was told that Sauber's Sergio Perez completed 34 laps on the soft tyre and did just one pitstop in the entire race, I was blown away.
"That was very impressive and it proved that the durability of the tyre was there, if you could unleash it."