Kimi Raikkonen set for NASCAR debut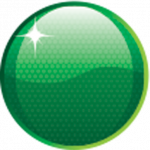 Kimi Raikkonen is set to make a surprising move to NASCAR this year.
According to the Turun Sanomat newspaper, the 2007 Formula One world champion and current world rally driver will compete with the ICE1 Racing team in the Craftsman Truck series before moving up to the Nationwide and Sprint Cup series.
The date of his oval racing debut is yet confirmed.
According to the paper, Raikkonen will be joining forces with Foster Gillett, who will be a major partner of the team.
The ICE 1 team was formed this season for Raikkonen's rallying activities, and has since spawned a Motorcross World Championship arm.
A long-time NASCAR fan, Raikkonen said he is excited at the prospect of oval race competition.
"I'm really looking forward to get there to familiarise to the world of NASCAR," Raikkonen told Turun Sanomat.
"I have been following it for a long time. I know, it's a very tough and open, top racing series. I just love the American spirit of racing. It feels just great to get involved with that. Obviously, it will be very challenging and great fun for me."
Foster Gillett is the son of global sports magnate George Gillett, who controlled Richard Petty Motorsports until late last year.
American website Auto123.com reports that Ray Evernham, Gillett's former business partner at RPM, was 'astounded' by the news of Raikkonen's new deal.
"I really don't know why Kimi would partner with people who continually fail with sports franchises," said Evernham.
"I don't know how they could leave with so many unpaid bills and return to the sport."
Evernham claims he is owed $19USD million from his previous dealings with the Gilletts.