Fabian Coulthard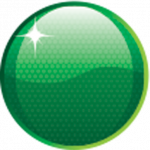 Fabian Coulthard is a man flying under the radar in 2011.
From the four championship races so far, he has finished three of them inside the top 10, and another strong string of results at Albert Park last weekend has underlined that some hard off-season work is paying dividends.
But as the man himself admits, there is still a lot of work to do. Speedcafe.com's Grant Rowley tracked him down to talk about the season so far.
SPEEDCAFE: You've just come out of a post-Albert Park debrief, and I guess that when things are going well, these must be the debriefs you like to be involved in?
FABIAN COULTHARD: Look, we've had a couple of reasonable weekends, and we have the debriefs after each weekend, and we're always looking to improve. We're not always looking at the positives – we look at the negatives too to see how we can improve collectively as a group and move the team even further forward.
SPEEDCAFE: And how do you move the team further forward? Your team-mates (Garth Tander and James Courtney) have both won races, Garth is third, Courtney 12th, you are fifth. Where are the improvements still to come?
COULTHARD: It's no secret this year that my qualifying performances haven't been great in the first two rounds. We have qualified poorly and made it hard for ourselves.
I'm looking to improve on that and get better. Qualifying is the easiest time to pass cars. If you qualify at the front, nine times out of 10, you stay at the front.
We've had to fight our way through, and we've done a good job at that, but we can make life so much easier.
SPEEDCAFE: There's only three cars in the Walkinshaw Racing squad this year compared to four last year. Has that had much of an impact with the team's focus?
COULTHARD: I think the biggest thing, which has helped me, is that there's no longer two teams between the two teams (ED: Coulthard referring to the pit lane positioning at race meetings).
Now that all three cars are together, it just helps. It's a better thing for me and my engineer. Just to walk next door, see the other guys and do things to improve myself or how I can help them. It's not always the case that Garth is quicker than me or James is quicker than me. We're all quicker than each other in different areas. To have three drivers that are similarly matched in ability, I think that is playing its part.
Some people may have thought from the outside that us three might not have got along, but we've all gelled well together and we've got quite a good relationship with one and other. That's probably part of the reason why we've started the year so well – we're all communicating very well and helping each other out.
SPEEDCAFE: Courtney is new to the team this year. Garth and yourself worked together last year. I know you don't wear the same colours as the other two, but from your seat, how is Courtney fitting into the squad?
COULTHARD: That's probably a question you need to ask him, but from what I've seen, I've known James since I lived on the Gold Coast. I knew James more so than what Garth did. I think the hardest part is that Garth and James needed to get to know each other. Prior to this year, they haven't had a great deal to do with each other. That's been the toughest part.
The fact that James came straight in and had a race win at Abu Dhabi helped team morale and everyone has been hungry to keep those results going.
Garth's results at the first race at Clipsal, and at the Grand Prix, are very good too. The team is obviously going well, but we need to keep that ball rolling.
SPEEDCAFE: It must be a nice feeling going to your home track at Hamilton, NZ, in a strong position in the championship.
COULTHARD: It's very early in the season, but to be sitting in this spot is nice.
For us, we need to be in this position come the end of the year, and we need to have everything in place to make sure we've got the consistency and race results to make sure we can achieve that.
Last year, it wasn't the best year I've had. There were lots of ups and downs – more downs than ups. We've started this year off well and we're looking forward to the reasonable results coming and we'll see where we are in December.
SPEEDCAFE: You're currently fifth in the championship. Has that changed your expectations for the season?
COULTHARD: I've said every year I've been in V8 Supercars is that I want to win a race. I won't be too greedy. I'll start with a podium from here just to restore my faith, but the year has started off very well, especially after last year.
I'd like to make this year the year I tick a few more boxes – another podium, a race win, and who knows, maybe the championship …