Australian Grand Prix result finalised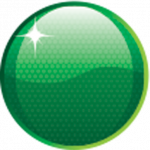 The results of the 2011 Australian Formula One Grand Prix have been finalised after the Sauber team chose against appealing its exclusion from the race.
The Swiss squad lodged a statement of intent to appeal on Sunday night, after irregularities with the upper rear wing element of its cars saw team drivers Sergio Perez and Kamui Kobayashi thrown out of the results.
Team technical director James Key has vowed that the discrepancy, which cost the team a total of 10 constructors championship points, will not happen again.
"It did not bring us any performance advantage, but the fact is that it was a deviation from the regulations," said Key.
"We take note of the stewards' decision.
"We have since found that there was an error in the checking process for the relevant dimension on this component.
"We have already put measures in place to ensure that nothing of this kind occurs again in the future."
The disqualification of the Saubers elevated Force India drivers Paul di Resta and Adrian Sutil into the points.
Di Resta, the reigning DTM champion, said he was delighted to score points in his first Grand Prix.
"It's fantastic now to be confirmed as a world championship points-scorer on my Formula One debut," said di Resta.
"I was satisfied to originally finish 12th in my first race, but to be told on Sunday I'd been promoted to 10th was great.
"Obviously then there were doubts, and I wasn't able to really celebrate because Sauber said they were going to appeal the stewards' decision.
"But today's announcement that they have decided not to appeal means I'm now officially in the record books as an F1 points scorer.
"Now I have to focus on building on this platform for the rest of the year."
See below for the amended results
| | | | | |
| --- | --- | --- | --- | --- |
| Pos | Driver | Team | Laps | Time/Retired |
| 1 | Sebastian Vettel | RBR-Renault | 58 | Winner |
| 2 | Lewis Hamilton | McLaren-Mercedes | 58 | +22.2 secs |
| 3 | Vitaly Petrov | Renault | 58 | +30.5 secs |
| 4 | Fernando Alonso | Ferrari | 58 | +31.7 secs |
| 5 | Mark Webber | RBR-Renault | 58 | +38.1 secs |
| 6 | Jenson Button | McLaren-Mercedes | 58 | +54.3 secs |
| 7 | Felipe Massa | Ferrari | 58 | +85.1 secs |
| 8 | Sebastien Buemi | STR-Ferrari | 57 | +1 Lap |
| 9 | Adrian Sutil | Force India-Mercedes | 57 | +1 Lap |
| 10 | Paul di Resta | Force India-Mercedes | 57 | +1 Lap |
| 11 | Jaime Alguersuari | STR-Ferrari | 57 | +1 Lap |
| 12 | Nick Heidfeld | Renault | 57 | +1 Lap |
| 13 | Jarno Trulli | Lotus-Renault | 56 | +2 Laps |
| 14 | Jerome d'Ambrosio | Virgin-Cosworth | 54 | +4 Laps |
| Ret | Timo Glock | Virgin-Cosworth | 49 | +9 Laps |
| Ret | Rubens Barrichello | Williams-Cosworth | 48 | +10 Lap |
| Ret | Nico Rosberg | Mercedes GP | 22 | +36 Laps |
| Ret | Heikki Kovalainen | Lotus-Renault | 19 | +39 Laps |
| Ret | Michael Schumacher | Mercedes GP | 19 | +39 Laps |
| Ret | Pastor Maldonado | Williams-Cosworth | 9 | +49 Laps |
| DSQ | Sergio Perez | Sauber-Ferrari | 58 | +65.8 secs |
| DSQ | Kamui Kobayashi | Sauber-Ferrari | 58 | +76.8 secs |