AGP shunt makes Kelly revert to spare chassis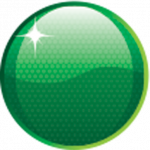 Rick Kelly will revert to a spare Jack Daniel's Racing chassis for the ITM Hamilton 400 in New Zealand on April 15-17.
Kelly's #15 entry sustained significant damage in a crash on the opening lap of Race 3 at the Albert Park 400 in Melbourne last weekend when he collided with TeamVodafone's #888 Commodore of Craig Lowndes.
Kelly will use chassis PE047 in Hamilton, and is likely to race it in the following event at Barbagallo Raceway, due to the tight two-week turn around between the NZ and Perth events.
The team was initially confident that the damage on Kelly's new-for-2011 car could be repaired before the New Zealand leg of the 2011 V8 Supercars Championship, but a more detailed inspection on the team's chassis jig has revealed significant damage.
The PE047 chassis last raced as the #16 Stratco Commodore at the Sydney Telstra 500 last year in the hands of Tony Ricciardello. It is the same chassis that Todd Kelly drove to a race victory for Jack Daniel's Racing in 2008 at Symmons Plains in Tasmania.
Kelly, who finished on the podium at the recent Clipsal 500, is disappointed that the accident has resulted in his new car being benched.
"That chassis is called KR-02, but the 'fabbies' are now saying it will be called KR-02.5 because a lot of the left side needs to be cut away and replaced," Kelly said.
"The damage is a lot worse than we first thought. It's going to be a big job to fix it but we will take the time to do it properly and get it back to 100 percent.
"It's disappointing because we spent last season building that car and it was a bit of a showpiece for us. Now it's a pile of metal.
"But that's what happens out there. It's tight racing and cars are always going to get damaged. There is no point worrying about it. We just have to put our heads down, use the spare chassis in New Zealand and get on with the job.
"We've moved from 18th to eighth in the championship in one event in Adelaide and we were unlucky not to be third on the Saturday at Clipsal.
"The spare chassis certainly isn't going to hold us back. New Zealand is a great opportunity for us to prove that.
"I'm disappointed not to run my new car, but at the same time I'm quite excited to run in the older one and race it up front where it belongs."
Kelly and Lowndes did not receive a penalty from the stewards for the Albert Park incident, however, Kelly Racing has appealed the decision not to penalise Lowndes. CLICK HERE for Speedcafe.com's full story from Monday.