Speed TV launches weekly news program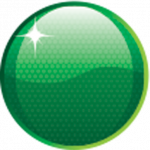 Speed TV, Australia's only dedicated motorsport's TV channel will kick off its unique weekly news program tomorrow night – Speed News Australia.
The half hour program, hosted by Jessica Yates, will focus on the reviewing and previewing motor racing from Australia and around the world.
Pepsi Max Crew's Greg Murphy will be the show's inaugural special guest, with Australian Superbike rider Josh Waters in the studio next week.
The program will air for the first time tomorrow at 7pm AEST.
Speed TV Australia's channel manager James Harrison said that the program will start as a half hour show and is likely to become an hour long production later this year.
"There's obviously lots happening in motor sports this week, so we'll cover this one in half hour and then extend it to an hour down the track," Harrison told Speedcafe.com.
"We'll focus on all of the big categories – V8s, Formula One, MotoGP, World Superbikes, NASCAR. It will be a week-to-week thing. We're basically reviewing the week that was and previewing what's coming up in the following weekend.
"We'll have a few guests to chat about what is happening in their world, whatever is happening and whatever is making news. We're certainly not going to simply cover our own properties."
Harrison says that having its own dedicated news program was a logical progression.
"This was the next step for us. We're covering a broader range of motorsport than some of the other programs," he said.
"We certainly won't discriminate. They'll be plenty of coverage of support categories, and for example, if there's a great story in the world of karting, we'll cover that too."