Red Bull aiming to debut KERS in Malaysia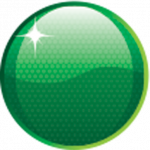 Red Bull Racing plans on racing its KERS system for the first time at the upcoming Malaysian Grand Prix, after abandoning the device following practice in Australia.
Team drivers Sebastian Vettel and Mark Webber were without the energy recovering systems at Albert Park due to last minute reliability concerns.
The systems, which deliver an extra 80bhp for 6.5s a lap, are of most importance off the start, and at circuits with long straights, such as Sepang.
"We plan to have it (KERS) on the car for Malaysia," Horner told autosport.com.
"The KERS effect in Australia is less, as the run to the first corner is shorter.
"In Malaysia there is a relatively long run to the first turn, and we will be keen to get it on the car as soon as possible."
Online Formula One media was rife with reports that Red Bull designer Adrian Newey had concocted a radical single-use KERS system for the start of the AGP after neither driver used their KERS buttons in qualifying.
This proved not to be the case, causing Horner to joke that certain sections of the media had "probably made Adrian think of that one now!"
While Webber's inability to jump Lewis Hamilton off the grid in Melbourne appeared to significantly hamper the Australian's race, Team Lotus driver Jarno Trulli believes Webber's poor result relative to his team-mate was due to the Pirelli tyres.
The veteran was a vocal critic of the new tyres during pre-season testing, and explained to Italian newspaper Repubblica that temperature issues destroyed several driver's weekends.
"If the tyres don't get up to temperature it's impossible to get the performance," said Trulli.
"During the race only two drivers had no problem getting the tyres up to temperature – Hamilton and Vettel.
"Everyone else, some more than others, struggled. Even Webber. In my opinion it's the same reason why Ferrari did badly in qualifying.
"Problem is, the cause of this is unknown. You just need a tiny difference in the set-up, in the balance, in the track or air temperature, and even within the same team you get opposite reactions.
"Just think of Vettel and Webber – Sebastian dominated, while Mark at one point would lose two seconds a lap from (Fernando) Alonso.
"So, this is the real challenge – to understand how to use the tyres. I think it will be one of the key points of the season."