MotoGP owner linked to V8 buyout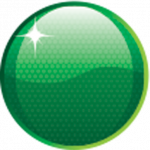 The controlling owners of MotoGP have been linked to a buyout of V8 Supercars.
UK-based Private Equity firm Bridgepoint has been named by The Australian Financial Review as one of the bidders who have successfully progressed to the 'dataroom' stage of the sale process.
The dataroom negotiations, overseen by mid-market firm Miles, are seen as one of the final steps in the sale process, where several potential buyers are given access to detailed and confidential information on the business of V8 Supercars.
Bridgepoint purchased control shareholding in Spain's Dorna Sports, an international sports management, marketing and media company that owns the rights to MotoGP, from CVC Partners in July 2006.
As well as its stake in MotoGP, Bridgepoint investments include a long list of consumer brands such as Pret A Manger, Fat Face, Pets at Home and Virgin Active fitness centres. Other investments are the Leeds Bradford International Airport in England, as well as holdings in business services, healthcare, media and technology and the industrial sector.
Bridgepoint's website states that the group is "focused on acquiring market-leading businesses where significant value can be created under Bridgepoint ownership. With a clear, long-term focus on sectors where we can invest in robust middle market companies, we typically acquire businesses valued between €200 million (A$312.5million) and €1 billion (A$1.558 billion)."
The firm has offices in Frankfurt, Helsinki, Istanbul, London, Luxembourg, Madrid, Milan, Paris, Stockholm and Warsaw.
Bridgepoint was named in the Street Talk column of today's AFR as one of at least two parties who have passed due diligence to progress to the next stage of the sale process.
The financial publication also suggest an unnamed domestic Private Equity firm, as well as a sports management company, which the AFR rumoured as IMG, were also still in the mix. IMG rival Octagon has also previously been mentioned as potential buyer for V8 Supercars.
The article mentions the price tag on a controlling stake in V8 Supercars could fetch in the mid-$300million bracket, with Miles to receive final bids sometime in May.
The AFR also suggests that current V8 Supercars Chairman Tony Cochrane will take a five percent holding under the new ownership structure once SEL's share is sold. It suggests that Team ownership of the business will fall from the current 75 percent to somewhere between 25 and 45 percent.