John Hopkins expects tough MotoGP return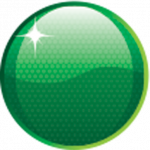 American John Hopkins says he is expecting his return to MotoGP racing this weekend at Jerez to be a tough battle.
The 27-year-old will join the factory Suzuki squad for the Spanish Grand Prix, after regular rider Alvaro Bautista broke his leg during practice in Qatar.
Hopkins rode for the Suzuki team for five seasons from 2003, before being released after a string of poor performances and off-track indiscretions.
The Californian then spent one season with Kawasaki's MotoGP team, before competing in Superbike racing in the World (2009), American (2010) and British (2011) championships.
"I'm under no illusions that this will be tough weekend for me, as I've not been on a GP machine for a couple of years or ridden the new control tyres – except for the filming I did in Qatar a couple of weeks ago – so I realise this will be a step up from what I have been riding recently," said Hopkins of his MotoGP return.
"The bikes have moved on in the last three years, but when I rode the GSV-R at Losail it seemed so familiar and I immediately had a good feeling, but that was at filming pace, so it's going to be a lot different at race pace.
"I know the Jerez track well, so it's not like I need to learn a new circuit and I also know the team well so that that will help a lot."