Dumbrell and Kelly create own radio show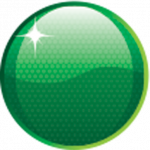 V8 Supercars duo Paul Dumbrell and Rick Kelly have created their own radio program – V8 Nation – to be aired Australia-wide.
In conjunction with Croc Media owner Craig Hutchison, Dumbrell and Kelly will host pre-recorded programs, syndicated to 43 regional stations around Australia, plus Melbourne's sports station SEN 1116.
The hour-long show, named V8 Nation, will be broadcast each weekend.
V8 Nation will feature news, a weekly guest, event reviews and behind the scenes insights to the world of V8 Supercars.
The news segment of the program will be brought to listeners by Speedcafe.com's news editor Grant Rowley.
The program will also be available online at v8nation.com.au (Note: site is still under construction.)
Dumbrell said that the program is designed to give listeners a true insight into V8 Supercars.
"Rick and I are hosting the shows and we are pretty excited to deliver a behind the scenes side of V8 Supercars," he told Speedcafe.com.
"The shows are mainly broadcast to regional radio stations, and we think that it is the perfect way to give some of the hardcore V8 fans an insight.
"It's very much for the V8 Supercars and motoring fans who want to know some more meaty stuff about how teams work, how the cars work, what the teams are like and what a driver goes through on a weekly basis.
"Rather than just the glossy stuff that the general media people might cover, we're trying to get down to the nitty gritty – stuff the fans don't have an opportunity to get."
While Dumbrell and Kelly want to offer insights into the sport, they do intend to keep the program light-hearted.
"Rick and I are very good mates, and our on-air chemistry will certainly grow. I'm not sure if everyone is going to like our sense of humour! I find him funny, he finds me funny, but I have no idea what everyone else is going to think!" he said.
"We'll get to chat to some of our mates on the program too. It's a great way to catch up with our friends and rivals, pick their brains and have some fun."
Dumbrell says the news segment of V8 Nation – powered by Speedcafe.com – is a great way to keep fans up to date.
"One of our key segments is news," he said.
"Rick and I asked ourselves "Where do we get all our news from?" and the answer is Speedcafe.com. So we thought there was no better way to have the up-to-date news than to work with Rowley.
"It's a match made in heaven!"
See below for a full list of radio stations that you'll be able to listen to V8 Nation …
| | | | | | |
| --- | --- | --- | --- | --- | --- |
| NEW SOUTH WALES | | VICTORIA | | QUEENSLAND | |
| Sydney | 2SM | Melbourne | 1377MTR | Toowoomba | 4AK |
| Newcastle | 2HD | Colac Sth West | 3CS | Warwick | 4WK |
| Taree | 2RE | Horsham Wimmera | 3WM | Gympie | 4GY |
| Port Macquarie | RADIO 531 | Hamilton West VIC | 3HA | Sunshine Coast | 96.1 |
| Coffs Harbour | 2HC | Swan Hill The Malley | 3SH | Mackay/Whitsundays | 96.1 |
| Dubbo | 2DU | Warrnambool | 3YB | Townsville | 100.7 |
| Gunnedah | 2MO | Gippsland La Trobe Valley | 1242 | Gladstone –Rockhampton | 927 |
| Inverell | 2NZ | Albury/Wodonga | 2AY | Cairns | 102.7 |
| Armidale | 2AD | | | Charleville | 4VL |
| Moree | 2VM | | | Roma | ZINC ZR |
| Mudgee | 2MG | | | Kingaroy | 1071 4SB |
| Tamworth | 2TM | | | Dalby | 4DB |
| Tweed Coast | RADIO 97 | | | Emerald | ZINC HI |
| Young | 2LF | | | Mount Isa | ZINC 666 |
| Parkes | 2PK | | | | |
| Broken Hill | 2BH | | | | |
| Orange | RADIO 1089 | | | | |
| Grafton | 2GF | | | | |
| Lismore | 2LM | | | | |