Carrera Cup set for race format variety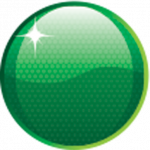 Carrera Cup is set to have a variety of race formats throughout the 2011 season.
After making a successful return to the Australian motor racing scene at Albert Park on the weekend, the six remaining rounds of this year's championship will be held at V8 Supercars events.
Carrera Cup is guaranteed one hour of racing at each V8 event, giving it the flexibility to tweak its race formats each time.
At Albert Park, three 20 minute races were held. This format is likely to remain at some rounds, but the category administrators are considering other formats, including two 30 minute races or a short race and a longer race.
The one major hurdle that they will factor into its scheduling is the live TV component. Every Carrera Cup round this year gets at least one race broadcasted live.
Porsche motorsport manager Jamey Blaikie told Speedcafe.com that there are a number of options to consider.
"Our race formats are flexible. Our agreement with V8 Supercars is one hour racing over the weekend," he said.
"There's a number of ways we can do it – whether that's three 20s, two 30s, a 20 and a 40.
"Obviously we've got a fantastic television package, so we have to work our formats in to ensure we don't lose an opportunity for television. We've got live TV from each round, so that will dictate what our race formats will be for each weekend."
The next round of the Carrera Cup Championship will be held at Barbagallo Raceway on May 6-8. Blaikie says that a format has not been locked in yet.
"We haven't decided on Barbagallo yet," he said.
"I want to see some variety over the year, though. These cars will go an hour on the fuel tank, so we don't have to worry about pit stops in races under an hour. I'd love to see some longer races."
Standout Carrera Cup debutant Ben Barker agrees with Blaikie.
"I'm not that bothered to be honest. It would change the racing slightly to have a longer and a shorter race," he said.
"As far as I'm concerned, I think it would be better to have a longer one so I could really knuckle down and learn how to drive the cars and keep up to speed."