V8s confirms mid-year COTF test debut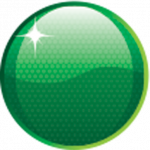 Key details of V8 Supercars' Car of the Future project have been rubber stamped, with confirmation the new breed of V8s will be lighter, faster, cheaper and safer.
In a meeting between V8 stakeholders at Albert Park, the team owners were clarified on the final technical specifications, plus told that the first of two COTF prototypes would be finished and ready to test by mid-year.
Technically, the big changes confirmed for the COTF are transaxle gearboxes, polycarbonate windscreens, 18-inch wheels and an increase in control componentry.
V8 Supercars CEO said that the ongoing Car of the Future progress has reached an all-time high.
"Certainly the feedback I got from the team principals and the team managers was that it was an extremely positive Car of the Future meeting. And that's exactly what I would have expected," Whitaker told Speedcafe.com.
"There's some very positive momentum with the project. Getting it locked in for 2013 was important, and some things that have happened over the last few weeks that have really rubber stamped that everyone is focused on making this happen."
V8 team owner and board member Roland Dane agreed that the acceptance of the Car of the Future has been positive.
"V8 Supercars has been looking at the best way to deal at each issue," he said.
"For instance, the progression to transaxle was about trying to get the best overall result for the car, for costs, serviceability. It looks like the transaxle is the best fix for that.
"For the polycarbonate screen, we want to make the cars so they don't have to use the 'Larry Bar' anymore to maintain safety. We don't want a situation where you've got wheels firing through windscreens, like at Bathurst in 2005, and causing injury.
"The polycarbonate screen is 250 times stronger than what we have now, so it's a natural progression.
"There are a number of things that have come up, and from what I understand, there has been a general acceptance that the rules are going the right way."
Dane says that the original philosophy behind the Car of the Future project – announced exactly one year ago this week – has been honoured.
"If you're looking at these cars in two years time, besides the wheel and tyre, you won't be able to tell the difference. That means we have maintained the fundamentals on what V8 Supercars is about," he said.