Mark Skaife's Porsche to be leased for 2011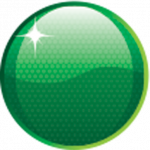 The Porsche that Mark Skaife raced in the opening round of the Carrera Cup Championship is likely to be leased to another competitor for the reminder of the 2011 season.
Triple X Motorsport has indicated that it will enter two cars this year – one for Albert Park podium finisher Daniel Gaunt and another for former Fujitsu V8 Series driver Ant Pedersen.
Carrera Cup motorsport manager Jamey Blaikey told Speedcafe.com that the car that Skaife drove – the 23rd of the new-generation cars in Australia – could be the car leased for Pedersen.
"It was brought to the country as a display car and we put it into service when the Skaife opportunity arose," Blaikie said.
"We're going to evaluate what we're going to do with it for the rest of the year.
"Potentially, we'll lease it out for the rest of the year, it could be a display car, or we'll talk to Mark to see if he is interested in doing more racing."
Blaikie indicated that he would like to see the celebrity car enter more races, but isn't convinced it is feasible.
"Having Skaife was great for the relaunch of the series, but whether we continue it, I'm not sure," he said.
"It can have consequences for the overall championship. Whether we want to play with that, I'm not sure. I'd prefer someone in it now for the rest of the year, or keep it as a display car."
Skaife finished fourth, fifth and fourth in the three races, and Blaikie was highly complimentary of his ability in the foreign car.
"The guy's ability is amazing. I was astounded," Blaikie said of Skaife.
"I've never seen anyone jump in the car and be so comfortable straight away, especially considering it's a left hand driver car, rear engine, completely different to what he's used to. He just jumped in and was straight at home."
Carrera Cup's appearance at Albert Park was a return of sorts. After debuting in Australia in 2003, the class ran into administration troubles at the end of 2008 and was benched for two season.
This year, Blaikie and the Porsche Cars Australia team has brought the popular series back, and he says that the effort has been worth it.
"It has been a lot of hard work to get the category up and running again – a lot of work by a lot of people," he said.
"I'm glad it's behind us, but we've got to look forward now. Barbagallo is not far away, next weekend is the first round of GT3 Cup Challenge at Wakefield Park, so that's the target now.
"We've got a long-term plan with the category.
"It would be easy for me to say that the reason why the category is succesful is the way it's managed, but to be honest, the reason it's successful is because of the product we've got to deal with.
"The back up and support you get from Porsche is amazing, the whole technical support, the whole infrastructure that's in place for Porsche one-make racing around the world makes it so easy. You don't have to worry about reliability of cars, spare parts, technical support. It's all there for you. All you have to do is manage your product in your part of the world.
"In one sense, it's a difficult job to get a category up and running, but it is being made easy by the product we've got to deal with."
The next round of the Porsche Carrera Cup will be held at Barbagallo Raceway on May 6-8.