Kevin Harvick snatches Auto Club 400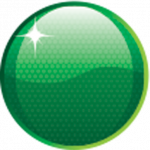 Kevin Harvick made a spectacular last-lap pass on Jimmie Johnson to take his first win of the 2011 NASCAR Sprint Cup season at Fontana.
Harvick had been placed just fifth prior to the last full-course caution with nine laps to go – brought out by Bobby Labonte wrecking at Turn 4.
The leading six contenders all remained on the race track during the final caution, while Matt Kenseth led a train of cars down pit-road to take two tyres.
The Roush Fenway Ford driver then charged home to take fourth behind Harvick, Johnson and Kyle Busch.
Ryan Newman, Clint Bowyer, Brian Vickers, Kasey Kahne and pole-sitter Juan Pablo Montoya rounded out the top 10.
Fontana's wide and largely flat layout produced just four cautions across the 200 lap race, with debris (Lap 75) and single-car incidents from David Gilliland (Lap 103), Andy Lally (Lap 172) and Bobby Labonte (Lap 186) the only culprits.
Championship contender Denny Hamlin had a tough day, with electrical issues seeing the Joe Gibbs Racing Toyota classified 39th.
Australian Marcos Ambrose finished 28th, two laps down, in his Richard Petty Motorsport Ford.
See below for the full race result
| | | | | |
| --- | --- | --- | --- | --- |
| 1 | Kevin Harvick | Chevrolet | Jimmy John's Gourmet Sandwiches | 200 |
| 2 | Jimmie Johnson | Chevrolet | Lowe's | 200 |
| 3 | Kyle Busch | Toyota | Interstate Batteries | 200 |
| 4 | Matt Kenseth | Ford | Crown Royal | 200 |
| 5 | Ryan Newman | Chevrolet | U.S. Army | 200 |
| 6 | Carl Edwards | Ford | Aflac | 200 |
| 7 | Clint Bowyer | Chevrolet | Reagan Presidential Foundation | 200 |
| 8 | Brian Vickers | Toyota | Red Bull | 200 |
| 9 | Kasey Kahne | Toyota | Red Bull | 200 |
| 10 | Juan Montoya | Chevrolet | Target | 200 |
| 11 | Greg Biffle | Ford | 3M | 200 |
| 12 | Dale Earnhardt Jr | Chevrolet | Amp Energy / National Guard | 200 |
| 13 | Tony Stewart | Chevrolet | Office Depot / Mobil 1 | 200 |
| 14 | A.J. Allmendinger | Ford | Best Buy | 200 |
| 15 | Jeff Burton | Chevrolet | Caterpillar | 200 |
| 16 | Paul Menard | Chevrolet | Serta / Menards | 200 |
| 17 | Kurt Busch | Dodge | Auto Club | 200 |
| 18 | Jeff Gordon | Chevrolet | Drive to End Hunger | 200 |
| 19 | David Reutimann | Toyota | Aaron's / HP Partner of the Year | 200 |
| 20 | Mark Martin | Chevrolet | GoDaddy.com | 200 |
| 21 | Martin Truex Jr. | Toyota | NAPA Auto Parts | 200 |
| 22 | David Ragan | Ford | UPS "We Love Logistics" | 200 |
| 23 | Jamie McMurray | Chevrolet | Bass Pro Shops / Tracker | 200 |
| 24 | Landon Cassill | Chevrolet | Thank A Teacher Today / Security Benefit | 200 |
| 25 | Joey Logano | Toyota | The Home Depot | 200 |
| 26 | Brad Keselowski | Dodge | Miller Lite | 200 |
| 27 | Regan Smith | Chevrolet | Furniture Row Companies | 200 |
| 28 | Marcos Ambrose | Ford | Dewalt | 198 |
| 29 | Casey Mears | Toyota | GEICO | 198 |
| 30 | Trevor Bayne | Ford | Motorcraft / Quick Lane Tire & Auto Center | 198 |
| 31 | David Gilliland | Ford | Taco Bell | 198 |
| 32 | Andy Lally * | Chevrolet | Super Eco-Fuel Saver | 198 |
| 33 | Ken Schrader | Ford | VA Mortgage Center | 197 |
| 34 | Robby Gordon | Dodge | Speed Energy / Food 4 Less | 197 |
| 35 | Travis Kvapil | Ford | Long John Silver's | 196 |
| 36 | Tony Raines | Ford | Race Fuel Energy Drink | 190 |
| 37 | Dave Blaney | Chevrolet | Accell Construction | 188 |
| 38 | Bobby Labonte | Toyota | Little Debbie | 182 |
| 39 | Denny Hamlin | Toyota | FedEx Office | 105 |
| 40 | Todd Bodine | Toyota | Big Red | 50 |
| 41 | J.J. Yeley | Chevrolet | Red Line Oil | 47 |
| 42 | Joe Nemechek | Toyota | NEMCO Motorsports | 39 |
| 43 | Michael McDowell | Toyota | HP Racing LLC | 32 |