Kelly protests AGP Lowndes crash verdict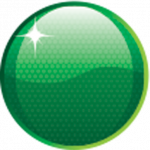 Rick Kelly has appealed against the decision to take no action against Craig Lowndes regarding their incident in the crash-interrupted Race 3 at Albert Park.
Investigating Prosecuting Officer Peter Wollerman deemed that no matters would be referred to the stewards after the Turn 9-10 crash.
Kelly Racing has protested against the decision of the Investigating Officer, regarding the driving conduct of Lowndes.
The stewards will hear the protest at the Hamilton street race in three weeks.
The incident started when Lowndes dived down the inside of Kelly at Turn 9. Kelly collected the back of Lowndes at the apex, sending the TeamVodafone Commodore onto the astro turf. Lowndes then moved swiftly back onto the road, colliding with Kelly and sending both cars into the concrete wall.
The stricken Commodores were soon joined by three others, with Steve Johnson collecting David Reynolds and firing into the Kelly/Lowndes cars. Warren Luff and James Courtney also suffered damage during the mayhem.
Kelly was seething after the race.
"I'm pissed off about getting run into the wall," Kelly said.
"The Jack Daniel's Commodore has been ace the last two weekends and the team deserves to be on the podium.
"An aggressive move by Lowndes ended with me in the fence and then obviously drivers ignoring yellow flags means that someone has collected us."
Lowndes played a straight bat in his post-race comments.
"We had a good run into Rick at Turn 9, and decided to try and get by him and get on with it," Lowndes said.
"There was contact, and then secondary contact and we both ended up in the wall."
The cars of Lowndes, Kelly and Johnson were significantly damaged in the incident and could miss the next round in New Zealand. CLICK HERE for Speedcafe.com's post-race news story.
See below for video of the accident …