David Sera wins at Florida Winter Tour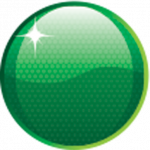 David Sera continued his winning ways on the weekend – this time it was on American shores when he proved too good for his opposition in the Florida Winter Tour.
Sera's victory in the three weekend, six round, series means that he becomes one of only a few Australians to have won major karting events in North America.  He joins the likes of current V8 Supercar driver Michael Caruso who won the North American Championships back in 1997.
"Last year I had to miss a round due to my commitments in Australia, so it is a huge relief to come back this year and have won the title," said Sera, who drove an Australian-made Arrow kart to victory in the Senior Rotax category.
"The field was full of high quality drivers and in the opening two rounds I was racing against not only the best kart racers from a variety of countries but also a couple of IndyCar drivers like Dan Wheldon and Jay Howard.
"I was pretty nervous going into the final race as it came down to a battle between myself and Marco DiLeo from Canada for the overall title.  We raced each other pretty hard for a few laps in the middle of the race but I was able to get a small gap while he had to fend off some challenges from other competitors.
"I then saw that he had crashed out with a few laps to go and I knew that the title was mine."
As a part of his prize for winning the championship in Florida, the 11-time Australian Champion has secured a place on the grid in the World Rotax Challenge Grand Final to be held in Dubai during late November.
While still on a high from the weekend's results, there will no rest for Sera as he jets back into Australia on Wednesday before heading to Adelaide for round two of the CIK Stars of Karting Series presented by Castrol EDGE.
It will be Sera's second start in Australia's elite series in the Pro Gearbox (KZ2) category.  In his only previous start in the series last August, he was victorious on his home circuit in Melbourne.
"I haven't driven a gearbox kart for about five months, so I think it will take a little of time to re-adapt but I'm really looking forward to it," said Sera.
"The competition is going to be really tough, there's 32 drivers on the grid and many of them have been constantly testing and racing so they'll all be right on top of their game."