Will Power takes St Petersburg pole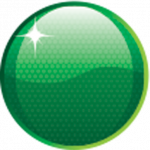 Will Power has opened his 2011 IZOD IndyCar season in style, scoring pole for the opening race of the season at the Honda Grand Prix of St. Petersburg.
Power, driving the #12 Verizon Team Penske car, posted a time of 1m 01.9624s to score his 11th IZOD IndyCar Series pole. He set a series record last season with eight.
The Australian was pleased to get his season off to a solid start.
"It's very good for the guys," Power said.
"The Verizon Team Penske guys are starting with the pole again and you know where the race it going to be tomorrow. It's going to be double-file restarts and a lot of mayhem."
Four teams are represented on the first three rows for the 100-lap race on the 1.8-mile, 14-turn circuit.
Reigning series champion Dario Franchitti, who hasn't won at St Pete in the seven years of the event, will start second in the #10 Target Chip Ganassi Racing car (1:02.2953), while team-mate Scott Dixon took third place ahead of Andretti Autosport's Mike Conway in the #27 Team GoDaddy car.
Ryan Briscoe, who won the race in 2009, and Justin Wilson will start the race on the third row of the grid.
In Firestone Indy Lights, Esteban Guerrieri became the eighth driver to earn the Sunoco Pole Award in their debut race.
| | | | | | | |
| --- | --- | --- | --- | --- | --- | --- |
| Pos | Car | Driver | Car Name | Entrant | Time | Speed |
| 1 | 12 | Will Power | Verizon Team Penske | Team Penske | 1:01.9625 | 104.579 |
| 2 | 10 | Dario Franchitti | Target Chip Ganassi Racing | Target Chip Ganassi Racing | 1:02.2953 | 104.021 |
| 3 | 9 | Scott Dixon | Target Chip Ganassi Racing | Target Chip Ganassi Racing | 1:02.3975 | 103.850 |
| 4 | 27 | Mike Conway | Team GoDaddy.com | Andretti Autosport | 1:02.5306 | 103.629 |
| 5 | 6 | Ryan Briscoe | IZOD Team Penske | Team Penske | 1:02.5744 | 103.557 |
| 6 | 22 | Justin Wilson | TransSystems/DRR | Dreyer & Reinbold Racing | 1:02.7729 | 103.229 |
| 7 | 26 | Marco Andretti | Team Venom Energy | Andretti Autosport | 1:02.6312 | 103.463 |
| 8 | 82 | Tony Kanaan | GEICO-KV Racing Technology-Lotus | KV Racing Technology – Lotus | 1:02.7818 | 103.215 |
| 9 | 3 | Helio Castroneves | guidepoint systems Team Penske | Team Penske | 1:02.8204 | 103.151 |
| 10 | 77 | Alex Tagliani | Bowers & Wilkins/Sam Schmidt Mtrsports | Sam Schmidt Motorsports | 1:02.8225 | 103.148 |
| 11 | 5 | Takuma Sato | KV Racing Technology – Lotus | KV Racing Technology – Lotus | 1:02.9312 | 102.970 |
| 12 | 38 | Graham Rahal | Service Central | Service Central Chip Ganassi Racing | 1:03.0640 | 102.753 |
| 13 | 14 | Vitor Meira | ABC Supply Co./A.J. Foyt Racing | A.J. Foyt Racng | 1:03.1315 | 102.643 |
| 14 | 28 | Ryan Hunter-Reay | Team DHL/Sun Drop Citrus Soda | Andretti Autosport | 1:03.1778 | 102.568 |
| 15 | 02 | Oriol Servia | Telemundo/Newman Haas Racing | Newman/Haas Racing | 1:03.2434 | 102.461 |
| 16 | 17 | Raphael Matos | Automatic Fire Sprinklers, Inc. | AFS Racing | 1:03.2594 | 102.435 |
| 17 | 78 | Simona De Silvestro | Nuclear Clean Air Energy/HVM Racing | Nuclear Clean Air Energy/HVM Racing | 1:03.2724 | 102.414 |
| 18 | 19 | Sebastien Bourdais | Boy Scouts of America | Dale Coyne Racing | 1:03.3188 | 102.339 |
| 19 | 7 | Danica Patrick | Team GoDaddy | Andretti Autosport | 1:03.3764 | 102.246 |
| 20 | 24 | Ana Beatriz (R) | Ipiranga/Dreyer & Reinbold Racing | Dreyer & Reinbold Racing | 1:03.8036 | 101.562 |
| 21 | 59 | E.J. Viso | PDVSA-KV Racing Technology-Lotus | KV Racing Technology – Lotus | 1:03.4065 | 102.198 |
| 22 | 18 | James Jakes (R) | Acorn Stairlifts | Dale Coyne Racing | 1:03.8854 | 101.432 |
| 23 | 83 | Charlie Kimball (R) | Levemir and NovoLog Flex Pen | Novo Nordisk Chip Ganassi Racing | 1:03.5162 | 102.021 |
| 24 | 34 | Sebastian Saavedra (R) | Conquest Racing | Conquest Racing | 1:03.9696 | 101.298 |
| 25 | 4 | JR Hildebrand (R) | National Guard Panther Racing | Panther Racing | 1:03.8256 | 101.527 |