Whincup wins as rivals clash at Albert Park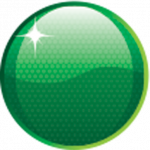 Jamie Whincup has won a crash-marred Race 3 of the Albert Park 400 on race day at the Australian Formula One Grand Prix.
A heavy incident involving Rick Kelly, Craig Lowndes, Steven Johnson, David Reynolds and Warren Luff on Lap 1 saw several laps run under Safety Car.
Whincup took the opportunity to pit and switch from the hard to the soft tyres during the yellow flag period.
The TeamVodafone driver then battled with Alex Davison's IRWIN Falcon, taking the lead on Lap 14 as officials prepared the 'bad sportsmanship flag' for the defensive Davison.
Davison pitted for tyres three laps later, after his strategy of starting on the soft rubber was destroyed by the Safety Car.
The race was brought to an end seven laps short of its scheduled distance due to time constraints, with Whincup taking a comfortable 11 second victory.
Greg Murphy was second, ahead of Garth Tander, Shane van Gisbergen and Todd Kelly, while Davison was the last of the finishes in 20th.
The result saw the overall weekend fall to Whincup, with Tander and van Gisbergen filling the podium.
The spectacular opening lap incident occurred when Lowndes passed Rick Kelly down the inside at Turn 9. The TeamVodafone Commodore appeared to squeeze Kelly on the exit, resulting in Lowndes being turned into the outside wall.
The biggest damage occurred when Reynolds and Johnson arrived on the scene, with the Jim Beam Ford losing its right-rear wheel and right-side doors as it clipped the rear of Kelly's Commodore and spun, while Reynolds making heavy contact with the inside wall.
Paul Dumbrell also crashed out of the race – The Bottle O driver being spun by Steve Owen on the exit of Turn 3 after the restart, resulting in contact with the concrete.
The highlight of the race was a titanic scrap for what was eventually third place. The battle involved up to 12 drivers, as Tander and van Gisbergen eventually made their way through the pack predominately made up of cars that had pitted as soon as the Safety Car was called.
Hero of the weekend, Jason Richards, had a disappointing Race 3, retiring just three laps in after an off at the first corner.

See below for the Race 3 result
| | | | | |
| --- | --- | --- | --- | --- |
| Pos | No. | Driver | Car | Laps |
| 1 | 88 | Jamie Whincup | Holden Commodore VE2 | 18 |
| 2 | 11 | Greg Murphy | Holden Commodore VE2 | 18 |
| 3 | 2 | Garth Tander | Holden Commodore VE2 | 18 |
| 4 | 9 | Shane van Gisbergen | Ford Falcon FG | 18 |
| 5 | 7 | Todd Kelly | Holden Commodore VE2 | 18 |
| 6 | 34 | Michael Caruso | Holden Commodore VE2 | 18 |
| 7 | 47 | Tim Slade | Ford Falcon FG | 18 |
| 8 | 61 | Fabian Coulthard | Holden Commodore VE2 | 18 |
| 9 | 1 | James Courtney | Holden Commodore VE2 | 18 |
| 10 | 8 | Jason Bright | Holden Commodore VE2 | 18 |
| 11 | 5 | Mark Winterbottom | Ford Falcon FG | 18 |
| 12 | 39 | Russell Ingall | Holden Commodore VE2 | 18 |
| 13 | 6 | Will Davison | Ford Falcon FG | 18 |
| 14 | 33 | Lee Holdsworth | Holden Commodore VE2 | 18 |
| 15 | 21 | Karl Reindler | Holden Commodore VE2 | 18 |
| 16 | 12 | Dean Fiore | Ford Falcon FG | 18 |
| 17 | 3 | Tony D'Alberto | Ford Falcon FG | 18 |
| 18 | 18 | James Moffat | Ford Falcon FG | 18 |
| 19 | 49 | Steve Owen | Holden Commodore VE2 | 18 |
| 20 | 4 | Alex Davison | Ford Falcon FG | 18 |
| DNF | 19 | Jonathon Webb | Ford Falcon FG | 15 |
| DNF | 55 | Paul Dumbrell | Ford Falcon FG | 6 |
| DNF | 14 | Jason Richards | Holden Commodore VE2 | 3 |
| DNF | 888 | Craig Lowndes | Holden Commodore VE2 |   |
| DNF | 17 | Steven Johnson | Ford Falcon FG |   |
| DNF | 30 | Warren Luff | Holden Commodore VE2 |   |
| DNF | 15 | Rick Kelly | Holden Commodore VE2 |   |
| DNF | 16 | David Reynolds | Holden Commodore VE2 |   |
 Overall Points for the Albert Park V8 400
| | | |
| --- | --- | --- |
| Pos | Driver | Points |
| 1 | Jamie Whincup | 348 |
| 2 | Garth Tander | 320 |
| 3 | Shane van Gisbergen | 282 |
| 4 | Alex Davison | 254 |
| 5 | Will Davison | 234 |
| 6 | Rick Kelly | 228 |
| 7 | Mark Winterbottom | 222 |
| 8 | Jason Richards | 216 |
| 9 | Jason Bright | 214 |
| 10 | Greg Murphy | 212 |
| 11 | Fabian Coulthard | 204 |
| 12 | Michael Caruso | 184 |
| 13 | Lee Holdsworth | 180 |
| 14 | Tim Slade | 176 |
| 15 | Craig Lowndes | 176 |
| 16 | Jonathon Webb | 168 |
| 17 | Russell Ingall | 154 |
| 18 | Todd Kelly | 152 |
| 19 | James Courtney | 142 |
| 20 | Karl Reindler | 132 |
| 21 | Dean Fiore | 116 |
| 22 | Tony D'Alberto | 104 |
| 23 | David Reynolds | 104 |
| 24 | Steve Owen | 98 |
| 25 | James Moffat | 94 |
| 26 | Paul Dumbrell | 82 |
| 27 | Steven Johnson | 70 |
| 28 | Warren Luff | 64 |