Webber frustrated by lacklustre weekend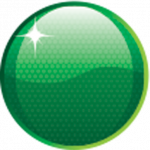 Mark Webber has described his 10th Australian Grand Prix appearance as frustrating.
The Australian equalled his best result at Albert Park, taking fifth place, but was comprehensively outdone by team-mate Sebastian Vettel all weekend.
"I wasn't quick today and it was the same in qualifying yesterday, so we need to understand the reason why," said Webber.
"There wasn't much else I could do today.
"I lost the last position to Fernando (Alonso) during the pit stops and that was it really. It was very frustrating.
"Seb drove a good race, in terms of what the car can do, but it's not normal for me not to go and match the rhythm at the front.
"I should be able to stay with these guys, but today I finished a long way behind.
"It was a tough race and I was pushing as hard as I could, but I wasn't getting much back."
Webber stressed the importance of remaining calm over his performance heading into the second round in Malaysia in two weeks.
"To finish that far behind is not really usual, but let's stay cool; it's the first race," he said.
"I'm looking forward to going to Malaysia – I wish the race was tomorrow already.
"I was in a different race to Sebastian today, so we had to do different things.
"I was in trouble with the tyres much sooner than he was, so we need to have a look why."
CLICK HERE for Speedcafe.com's race report