Tander: We were faster than Whincup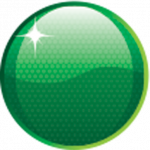 Garth Tander believes that the Toll Holden Racing Team has made significant gains this weekend at Albert Park, as the factory team continues to chase Jamie Whincup.
Tander won Race 2 yesterday after Whincup was penalised for jumping the start, and finished third today despite a bungled strategy call.
The 2007 V8 Supercars Champion did not pit until the second lap of the Safety Car cycle in Race 3 after failing to hear the team's instruction.
Restarting eighth, Tander fought his was back through the field – passing Shane van Gisbergen, Todd Kelly, Michael Caruso, Fabian Coulthard Will Davison and Jason Bright in the closing laps.
"I'm really happy with the weekend," said Tander.
"We came here to have a straight car and to get a lot of development work done.
"We've done that, so I'm looking forward to the next championship round in a couple of weeks.
"I think we were faster (than Jamie) this weekend – it was certainly the case yesterday, and today's race was polluted by traffic.
"It's a shame we couldn't race door-handle-to-door-handle, but our car speed was very good this weekend, and more importantly our consistency through the stint was very very good.
"That's what we've been looking for, that's where we feel they've got an advantage over us.
"I think our one-lap speed has been as fast if not faster than them for some time, it's just a matter of making it last, and I think we went a long way to doing that this weekend."
Tander currently sits third in the V8 Supercars Championship after four races – albeit some 204 points down on Whincup.