Sebastien Ogier takes control in Portugal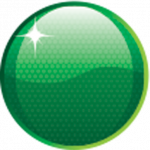 Citroen's Sebastien Ogier will take a 37-second lead into the final day of the Vodafone Rally de Portugal.
Ogier demoted Jari-Matti Latvala for the lead on the event's 10th stage and pulled clear when Latvala's Ford Fiesta RS WRC broke a driveshaft two stages later.
"For the moment it's perfect but there are still 100 kilometres to go and we saw a lot of problems for a lot of drivers," said Ogier.
"We plan to be easy with the car and the tyres but it's not easy. Without any problems it should be okay but it's not finished."
Loeb conceded that catching his fellow DS3 WRC exponent would be a tall order on Sunday's closing quartet of stages, even though Ogier will be tasked with cleaning the road of the loose surface gravel.
"I think he will keep the lead he has," said Loeb.
"For sure it will be very difficult to catch him because there's not so much cleaning happening and he is far in front so there is nothing to do. I thought it was easy to have a puncture on the final stage today so I slowed down a bit in the stage."
Following his driveshaft failure, overnight leader Latvala slumped to 4:14.6 adrift of Ogier when he had to stop to change a puncture on the final stage, which he started with three working driveshafts following his problems on stage 12.
Mikko Hirvonen started day two firmly in contention for victory but hit trouble with a front-right puncture on stage nine. The world championship leader's Fiesta then suffered broken rear suspension on stage 13. As a result the Finn will restart on Sunday morning in fifth overall after slipping behind Matthew Wilson.
"We could have been in the fight but now it's just very disappointing," said Hirvonen.
Briton Wilson powered ahead of M-Sport Stobart team-mate Henning Solberg on Saturday's first test and climbed to fourth when Hirvonen slowed on stage 13.
Solberg lost time in the afternoon with an intermittent powersteering problem and a puncture on stage 12. He holds sixth overnight, 1:08.8 clear of ex-Formula One world champion Kimi Raikkonen.
Raikkonen said the handling of his Ice 1 Racing Citroen was more to his liking as he finished day two in seventh place. The Finn's major cause for concern occurred on stage 11 when he had to drive through the dust of the slowing Armindo Araujo for approximately eight kilometres.
Araujo, at the wheel of a MINI John Cooper Works Super 2000, started day two in seventh place but faced a tall order to maintain the position after he was forced to run throughout the day on reduced engine power. A puncture on stage 11 added to his disappointment before a suspected engine fault put him out on the following test.
Petter Solberg starts day three in ninth overall courtesy of his three stage wins as he continues to hit back from his retirement on Friday's final stage. Federico Villagra is eighth in his Munchi's Fiesta with Dennis Kuipers completing the top 10 in his FERM Power Tools World Rally Team Fiesta after the Dutchman opted to take a cautious approach throughout Saturday's six stages.
Khalid Al Qassimi was in the top 10 when he broke his Team Abu Dhabi Fiesta's rear suspension hitting a rock on stage 11. Mads Ostberg also hit trouble on the second Almodovar run when his similar Fiesta developed a powersteering fault.

Day 2 : Rally de Portugal
| | | | | |
| --- | --- | --- | --- | --- |
| 1 | Sebastien Ogier | Citroen | DS3 WRC | 2:59:30.2 |
| 2 | Sebastien Loeb | Citroen | DS3 WRC | +37.6 |
| 3 | Jari Matti Latvala | Ford | Fiesta WRC | +4:14.6 |
| 4 | Matthew Wilson | Ford | Fiesta WRC | +5:26.8 |
| 5 | Mikko Hirvonen | Ford | Fiesta WRC | +5:32.5 |
| 6 | Henning Solberg | Ford | Fiesta WRC | +7:46.4 |
| 7 | Kimi Raikkonen | Citroen | DS3 WRC | +8:55.2 |
| 8 | Fediroco Villagra | Ford | Fiesta WRC | +9:10.0 |
| 9 | Petter Solberg | Citroen | DS3 WRC | +11:27.1 |
| 10 | Dennis Kuipers | Ford | Fiesta WRC | +13:07.9 |