Rocca too strong in Lexus Celebrity Challenge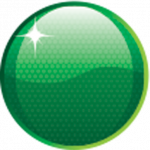 Former AFL footballer Saverio Rocca emerged victorious from two action-packed Lexus Celebrity Challenge races at Albert Park.
Skateboarder Corbin Harris chased Rocca hard in today's second race, but was 1.4s shy of the winner at the flag.
"This has been a great experience, and it's something I won't forget in a hurry," said Rocca.
"Thanks to Lexus and all the drivers for what has been an unbelievable week, and I certainly wasn't expecting to win both races – but I will take it.
"I'd actually like to do a bit more racing, but there's the small problem of being 40kg heavier than most other drivers…"
Former swimmer Giaan Rooney was third, ahead of ironman Shannon Eckstein and actor Callan Mulvey.