Reeves just misses podium in Portugal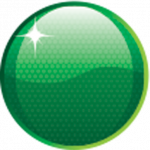 Australia's Brendan Reeves has charged back to finish fourth at the opening round of the inaugural of the FIA WRC Academy Cup at Vodafone Rally de Portugal.
Fellow Aussie Molly Taylor finished eighth in the 18 car field that pits young drivers against each other in identically prepared and maintained Ford Fiesta R2s.
After clocking the third fastest time on the opening stage and another strong performance on the second test, Reeves and co-driving sister Rhianon Smyth suffered a puncture and lost four minutes on the next stage and dropped to the back of the field. The Victorian hit back over the following stages before damaging the Fiesta's steering rack on the day's final stage.
The second leg was far more encouraging steadily climbing up the rankings all day, Reeves felt much more comfortable to increase his speed and was delighted to reach the finish in fourth place. The time difference to first at the end was only four 4:43.4, showing how costly the early puncture was to Reeves' overall result.
Twice British Ladies' Champion, Taylor, decided to relax and find her own rhythm through the morning stages of the opening day and finished the opening loop a confident tenth. The afternoon wasn't so easy with a spin on stage six, costing her around 20
seconds, then a roll on SS7. Fortunately the damage to the Pirelli Star Driver's Fiesta was mostly superficial and she was able to get the R2 safely back to service despite impaired visibility through the windscreen. These problems aside, her previously strong pace meant that she still finished the opening day in 13th and only eight seconds behind 12th.
Following a superb effort by the mechanics to repair her Ford Fiesta in time, the New South Wales driver had a consistent morning on the second leg despite a wheel alignment issue. A similar approach was applied to the afternoon loop and the all-female crew of Taylor and Rebecca Smart reached the finish in a solid eighth position.
Estonian Egon Kaur made history by winning the inaugural round of the WRC Academy. The WRC Academy rule which grants one point for each stage win, earned Kaur 28 points and a solid lead in the standings.
Kaur trailed Irishman Craig Breen and British driver Alastair Fisher midway through the final leg. However, Breen crashed out and Fisher lost six minutes after also leaving the road, allowing Kaur to take the win by 16 seconds from Victor Henriksson (Sweden) and Christian Riedemann (Germany) in third.
The next round of the WRC Academy will be the Rally D'Italia Sardegna from 5-7 May.
WRC Academy : Rally de Portugal Results
| | | | |
| --- | --- | --- | --- |
| Pos | Driver | Country | Time |
| 1 | Egon Kaur | Estonia | 3:30:13.8 |
| 2 | Victor Henriksson | Sweden | +0:16.4 |
| 3 | Christian Riedemann | Germany | +3:31.2 |
| 4 | Brendan Reeves | Australia | +4:43.4 |
| 5 | Alastair Fisher | Great Britain | +5:55.6 |
| 6 | Miguel Baldoni | Argentina | +6.41.4 |
| 7 | Andrea Crugnola | Italy | +12:26.0 |
| 8 | Molly Taylor | Australia | +12:51.9 |
| 9 | Matteo Brunello | Italy | +21:19.4 |
| 10 | Timo van der Marel | Netherlands | +40:51.8 |
WRC Academy Standings
| | | | |
| --- | --- | --- | --- |
| Pos | Driver | Country | Points |
| 1 | Egon Kaur | Estonia | 28 |
| 2 | Victor Henriksson | Sweden | 19 |
| 3 | Christian Riedemann | Germany | 15 |
| 4 | Brendan Reeves | Australia | 12 |
| 5 | Alastair Fisher | Great Britain | 12 |
| 6 | Miguel Baldoni | Argentina | 8 |
| 7 | Andrea Crugnola | Italy | 6 |
| 8 | Craig Breen | Ireland | 5 |
| 9 | Molly Taylor | Australia | 4 |
| 10 | Matteo Brunello | Italy | 2 |