Damaged V8s could be benched for NZ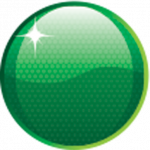 Two of the cars involved in today's final V8 Supercars race crash-fest could be sidelined for the next round of the V8 Supercars Championship at Hamilton, New Zealand.
Both TeamVodafone and Jim Beam Racing will assess the damage on Craig Lowndes and Steve Johnson's cars respectively after they were involved in the opening lap crash at the Albert Park street circuit.
Lowndes was initially involved in a clash with Jack Daniel's Racing's Rick Kelly. Lowndes' stricken Commodore was later struck by Johnson's Falcon.
Both cars sustained heavy damage, including bent chassis rails which could see both teams elect to use their spare chassis for Hamilton.
TeamVodafone engineer Jeremy Moore says that the damage under the skin is worse than it looks from the outside.
"We'll take it back and assess the damage," Moore told Speedcafe.com.
"Ideally, we can get this car back out on the track for Hamilton, but we're not going to rush it. We've got a spare car which is just as good as this one so it gives us time to properly repair it.
"It has a bent chassis rail, the front is pushed across, the rear is pushed across. The sills, the rear quarter and rear door are damaged. Hopefully there's nothing major, other than those."
Johnson seemed adamant that his car would not be fixed before Hamilton.
"We'll go back and see what it's like, but I can't see it getting run in New Zealand," Johnson told Speedcafe.com.
"It's going to have to be stripped down. The right rear chassis rail is going to have to get replaced. Most of the right rear corner too. The diff has been torn out and it has bent all of the parcel shelf.
"I'll be surprised if I use this car in NZ and Perth. I think it will be a repair job before we get it going again."
Rick Kelly's Jack Daniel's Commodore VE also sustained significant damage, and the Kelly Racing squad says that it will take a closer look at the #15 car before making a final decision on its appearance at Hamilton event.
The V8 Supercars are transported via air to New Zealand on Sunday, April 10 before the ITM Hamilton 400 is held on April 15-17.
See below for highlights from today's race, including the crash.