Webber mystified with gap to Vettel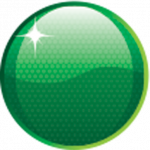 Mark Webber admitted to being mystified over his lack of speed relative to team-mate Sebastian Vettel in this afternoon's Formula One qualifying session at Albert Park.
The Australian will start tomorrow's Australian Grand Prix from third on the grid, with his best of 1:24.5s nearly a full second slower than pole-sitter Vettel.
Disappointingly for Webber and his home crowd, the Red Bull driver was edged off the front-row by Lewis Hamilton's McLaren in the final moments of the session.
"We couldn't do the times today," said Webber.
"I'm disappointed obviously with my performance.
"Seb put in a very good lap – I'm obviously disappointed to get bumped off the front-row as well.
"I tried my best, but I'm a bit mystified with the gap to Seb to be honest.
"I'll have to go through it and have a look at where I can improve and we'll go from there.
"It's a bit frustrating of course. It's a credit to the team though. The guys have done an incredible job.
"The bar is high, I'd like to have done better today but we still have to reflect on the performance of the team today and what they've done over the winter."
Vettel said he was delighted to take his second consecutive pole in Melbourne, and echoed Webber's sentiments about the team.
"It's promising for Sunday, so we'll see how we get on," said Vettel.
"We have made the first step and starting the season this way with a pole position is a good sign for the team.
"We've been working very hard to get the RB7 to where it is now – it's thanks to all those in the factory and those here, down under, for preparing the car.
"If you look at the points we still have zero like everyone else, so we need to see what happens tomorrow."
CLICK HERE for Speedcafe.com's qualifying report
See below for a video highlights package of Qualifying