Vettel on pole for Australian Grand Prix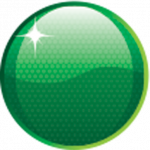 Sebastian Vettel has taken pole position for tomorrow's Australian Grand Prix.
The German set the fastest ever lap of Albert Park midway through Q3, stopping the clocks at 1:23.5s.
None of the 10 Q3 runners were able to beat the Red Bull driver's time in the  dying moments, including Vettel himself.
Webber's best of 1:24.4s was pipped by Lewis Hamilton after the chequered flag fell.
The Australian completed two single lap runs on the soft tyre, and will start alongside Jenson Button on the second row.
Fernando Alonso was more than 1.5s adrift of Vettel in fifth, while Vitaly Petrov, Nico Rosberg, Felipe Massa, Kamui Kobayashi and Sebastien Buemi rounded out the top 10.
Massa, who had earlier struggled to make it through Q1, ruined his Q3 chances by spinning at Turn 1 on his final out-lap.
Michael Schumacher bowed out of the session in Q2 and will start 11th.
Adrian Sutil also missed the final session, but was lucky to emerge unscathed from a major spin on the front-straight in Q2. The Force India spun through 360 degrees exiting the final corner, instantly ruining two laps for the German.
Rubens Barrichello also struck trouble in Q2, spinning into the gravel early at Turn 3. The Williams veteran will start 17th.
The Lotus, Virgin and HRT entries were all out after Q1 as expected, with Tonio Liuzzi and Narain Karthikeyan both missing the 107% cut-off time.
| | | | | | | | |
| --- | --- | --- | --- | --- | --- | --- | --- |
| Pos | No | Driver | Team | Q1 | Q2 | Q3 | Laps |
| 1 | 1 | Sebastian Vettel | RBR-Renault | 1:25.296 | 1:24.090 | 1:23.529 | 16 |
| 2 | 3 | Lewis Hamilton | McLaren-Mercedes | 1:25.384 | 1:24.595 | 1:24.307 | 19 |
| 3 | 2 | Mark Webber | RBR-Renault | 1:25.900 | 1:24.658 | 1:24.395 | 15 |
| 4 | 4 | Jenson Button | McLaren-Mercedes | 1:25.886 | 1:24.957 | 1:24.779 | 18 |
| 5 | 5 | Fernando Alonso | Ferrari | 1:25.707 | 1:25.242 | 1:24.974 | 19 |
| 6 | 10 | Vitaly Petrov | Renault | 1:25.543 | 1:25.582 | 1:25.247 | 18 |
| 7 | 8 | Nico Rosberg | Mercedes GP | 1:25.856 | 1:25.606 | 1:25.421 | 17 |
| 8 | 6 | Felipe Massa | Ferrari | 1:26.031 | 1:25.611 | 1:25.599 | 18 |
| 9 | 16 | Kamui Kobayashi | Sauber-Ferrari | 1:25.717 | 1:25.405 | 1:25.626 | 17 |
| 10 | 18 | Sebastien Buemi | STR-Ferrari | 1:26.232 | 1:25.882 | 1:27.066 | 15 |
| 11 | 7 | Michael Schumacher | Mercedes GP | 1:25.962 | 1:25.971 | | 13 |
| 12 | 19 | Jaime Alguersuari | STR-Ferrari | 1:26.620 | 1:26.103 | | 11 |
| 13 | 17 | Sergio Perez | Sauber-Ferrari | 1:25.812 | 1:26.108 | | 9 |
| 14 | 15 | Paul di Resta | Force India-Mercedes | 1:27.222 | 1:26.739 | | 16 |
| 15 | 12 | Pastor Maldonado | Williams-Cosworth | 1:26.298 | 1:26.768 | | 17 |
| 16 | 14 | Adrian Sutil | Force India-Mercedes | 1:26.245 | 1:31.407 | | 15 |
| 17 | 11 | Rubens Barrichello | Williams-Cosworth | 1:26.270 | | | 12 |
| 18 | 9 | Nick Heidfeld | Renault | 1:27.239 | | | 10 |
| 19 | 20 | Heikki Kovalainen | Lotus-Renault | 1:29.254 | | | 10 |
| 20 | 21 | Jarno Trulli | Lotus-Renault | 1:29.342 | | | 12 |
| 21 | 24 | Timo Glock | Virgin-Cosworth | 1:29.858 | | | 10 |
| 22 | 25 | Jerome d'Ambrosio | Virgin-Cosworth | 1:30.822 | | | 8 |
| 23 | 23 | Vitantonio Liuzzi | HRT-Cosworth | 1:32.978 | | | 11 |
| 24 | 22 | Narain Karthikeyan | HRT-Cosworth | 1:34.293 | | | 11 |
See below for a video highlights package of Qualifying