Tander snatches victory from Jason Richards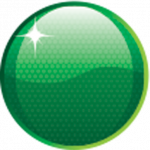 Garth Tander has beaten home Jason Richards to win Race 2 of the Albert Park 400.
The two Holden drivers started the 25 lap race on alternate strategies, resulting in Tander sprinting home on the softer rubber to win by 6.4s.
Richards battled with a soft-shod Alex Davison for the lead in the opening laps, before pitting on Lap 14 – jumping the IRWIN Ford which pitted a lap earlier.
Tander had switched to the softs on Lap 10, and soon hunted down Richards and Davison to take the lead by Lap 17.
Davison hung on for third, while Jamie Whincup overcame Rick Kelly to take fourth by 0.02s.
Whincup charged his way into contention in the closing stages, having received a 10s addition to his pitstop courtesy of jumping the start.
The two-time champion had dropped from first to fourth on the run to Turn 1 due to his messy start, and spectacularly brushed the outside wall at Turn 11 on consecutive laps in the closing stages.
Craig Lowndes was sixth in the second TeamVodafone Commodore, ahead of Tim Slade, Fabian Coulthard, Jason Bright and Shane van Gisbergen.
Van Gisbergen started from 12th after his Race 1 penalty, and dropped to the rear of the field after being involved in a Lap 1 incident between James Courtney and Steven Johnson, before clawing his way back into the top 10.
Also in trouble on Lap 1 was Warren Luff – the Gulf Western Commodore rotating at Turn 6 after a tap from Slade.
Mark Winterbottom finished down in 22nd after dropping out of contention with a wheel nut issue in his pitstop.
See below for the Race 2 result
| | | | | |
| --- | --- | --- | --- | --- |
| 1 | Toll Holden Racing Team | Garth Tander | Holden Commodore VE2 | 25 |
| 2 | Team BOC | Jason Richards | Holden Commodore VE2 | 25 |
| 3 | Irwin Racing | Alex Davison | Ford Falcon FG | 25 |
| 4 | TeamVodafone | Jamie Whincup | Holden Commodore VE2 | 25 |
| 5 | Jack Daniel's Racing | Rick Kelly | Holden Commodore VE2 | 25 |
| 6 | TeamVodafone | Craig Lowndes | Holden Commodore VE2 | 25 |
| 7 | Lucky 7 Racing | Tim Slade | Ford Falcon FG | 25 |
| 8 | Bundaberg Racing | Fabian Coulthard | Holden Commodore VE2 | 25 |
| 9 | Team BOC | Jason Bright | Holden Commodore VE2 | 25 |
| 10 | SP Tools Racing | Shane Van Gisbergen | Ford Falcon FG | 25 |
| 11 | Trading Post FPR Falcon | Will Davison | Ford Falcon FG | 25 |
| 12 | Pepsi Max Crew | Greg Murphy | Holden Commodore VE2 | 25 |
| 13 | Fujitsu Racing GRM | Michael Caruso | Holden Commodore VE2 | 25 |
| 14 | Mother Energy Racing | Jonathon Webb | Ford Falcon FG | 25 |
| 15 | Stratco Racing | David Reynolds | Holden Commodore VE2 | 25 |
| 16 | Supercheap Auto Racing | Russell Ingall | Holden Commodore VE2 | 25 |
| 17 | Jack Daniel's Racing | Todd Kelly | Holden Commodore VE2 | 25 |
| 18 | The Bottle-O Racing Team | Paul Dumbrell | Ford Falcon FG | 25 |
| 19 | Fair Dinkum Sheds Racing | Karl Reindler | Holden Commodore VE2 | 25 |
| 20 | Triple F Racing | Dean Fiore | Ford Falcon FG | 25 |
| 21 | Jim Beam Racing | James Moffat | Ford Falcon FG | 25 |
| 22 | Orrcon Steel FPR Falcon | Mark Winterbottom | Ford Falcon FG | 25 |
| 23 | Wilson Security Racing | Tony D'Alberto | Ford Falcon FG | 25 |
| 24 | Gulf Western Oil Racing | Warren Luff | Holden Commodore VE2 | 25 |
| 25 | Fujitsu Racing GRM | Lee Holdsworth | Holden Commodore VE2 | 25 |
| DNF | VIP Petfoods | Steve Owen | Holden Commodore VE2 | 24 |
| DNF | Toll Holden Racing Team | James Courtney | Holden Commodore VE2 | 4 |
| DNF | Jim Beam Racing | Steven Johnson | Ford Falcon FG | |