Tactics on show at Rally Portugal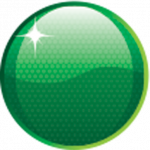 Ford's Jari-Matti Latvala will take a lead of 11.5 seconds into day two of Vodafone Rally de Portugal after Citroen slowed to take advantage of a better road position.
Driving a Ford Fiesta RS WRC, the 25-year-old from Finland narrowed Sebastien Ogier's advantage on Friday's penultimate test and moved clear with the fastest time on stage seven, his third fastest time on day one, as Ogier dropped back to ensure he wouldn't run first on the road on Saturday.
Latvala will now be saddled with clearing the road of the loose surface gravel on day two, a prospect that does not concern him, even though road cleaning is expected to be more of a factor on day two than it was on Friday.
"Of course there was a possibility to also slow down and maybe that would have been the best thing but this is how it is," said Latvala.
"Okay, it's not maybe the ideal position but it is what it is and I'm not afraid of the conditions and what will be happening tomorrow."
Ford team-mate Hirvonen, who started the event with a seven-point lead in the drivers' standings, was satisfied after completing day one in second overall having run at the head of the field since Friday's first stage.
"I am really happy how the day went," said Hirvonen.
"The car is working really good and is proof we did a good test. It doesn't matter on this stage, tomorrow will be absolutely flat-out and we will attack from the start. I'm feeling good, everything is fine."
Seven-time world champion Sebsastien Loeb also slowed on the final stage to gain a more advantageous starting position on Saturday. He will start third overall, 13.7s behind Latvala.
"I slowed to make sure I wasn't at the front," said Loeb.
"Mikko was very fast today first on the road and I couldn't get a gap to him. I think Ford is very dangerous here – they are going very fast. This afternoon, they were quicker than us. We have to find a solution."
Ogier had led Latvala by 1.8s starting the final stage today but decided to reduce his pace to slip down the starting order on day two.
"Nobody knows exactly what will happen tomorrow so we will see," said Ogier.
"You need to have a big gap to stay in the lead but it was not possible to take that today because conditions were similar for everybody."
Petter Solberg started the event as one of the favourites for victory in his Citroen DS3 WRC but dropped out of contention after suffering the first of four punctures on stage two. When he depleted his supply of spare tyres following a fourth deflation on stage seven, he elected to retire from the day.
Although he will pick up a 10-minute SupeRally time penalty as a result, he reasoned the time loss caused by the sequence of punctures would have been greater had he limped to the finish of the stage to record a time. With no spare tyres to complete the 58.22-kilometre road section back to service in Faro, Solberg was left with no option other than to retire.
The former world champion's misfortune elevated his elder brother Henning into fifth overall after the veteran Norwegian lost time in the morning with a misfire. He starts day two 4.7s ahead of M-Sport Stobart team-mate Matthew Wilson, who reported a power glitch on his Fiesta but otherwise impressed.
Armindo Araujo marked the competition debut of MINI's John Cooper Works Super 2000 by completing day one in seventh place. The Portuguese said there's more pace to come from the Prodrive-developed car after admitting he had been concentrating on learning the machine rather than pushing for fast stage times.
Federico Villagra holds ninth overnight in his Munchi's Fiesta. Kimi Raikkonen suffered a rear-left puncture on stage five but said the set-up of his Citroen DS3 WRC wasn't to his liking in the afternoon.
Khalid Al Qassimi completes the top 10 in his Team Abu Dhabi Fiesta, which suffered minor cosmetic damage when the Emirati went off into a ditch on stage two.
A challenging day for Australians Brendan Reeves and Molly Taylor who are competing in the WRC Academy segment in identical Ford Fiesta R2s. Reeves is 11th in the 18 car field, while Taylor is 13th behind Irishman Craig Breen. Reeves was fourth after the second stage, but a puncture on the next test dropped him to last, before fighting back through the remaining stages of the leg.
Day 1 : Rally de Portugal
| | | | | |
| --- | --- | --- | --- | --- |
| 1 | Jari Matti Latvala | Ford | Fiesta WRC | 1:23:31.4 |
| 2 | Mikko Hirvonen | Ford | Fiesta WRC | +0:11.5 |
| 3 | Sebastien Loeb | Citroen | DS3 WRC | +0:13.7 |
| 4 | Sebastien Ogier | Citroen | DS3 WRC | +0:16.7 |
| 5 | Henning Solberg | Ford | Fiesta WRC | +2:06.5 |
| 6 | Matthew Wilson | Ford | Fiesta WRC | +2:11.2 |
| 7 | Armindo Araujo | Mini | Cooper S2000 | +3:43.7 |
| 8 | Fediroco Villagra | Ford | Fiesta WRC | +4:31.9 |
| 9 | Kimi Raikkonen | Citroen | DS3 WRC | +4:33.1 |
| 10 | Khalid Al Qassimi | Ford | Fiesta WRC | +4:35.2 |
Here Latvala talks about his day