Richards delivers tear-jerking press conference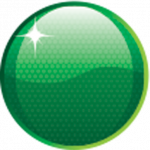 Jason Richards has held a tear-jerking press conference at Albert Park after taking second place in the second V8 Supercars race this evening.
Richards, diagnosed with adrenocortical carcinoma, a rare form of cancer, has made a one-off return to the V8s this weekend.
The Brad Jones Racing driver had most of the media, team members and his family in tears at the Albert Park national media centre during his inspirational speech.
For many, his second place result will not be the thing that people remember this evening for …
Here are some of the heartwarming quotes from Richards in Albert Park today.
"For some reason, I seem to be performing better with cancer in me!" he said.
"I've got a massive battle on my hands. My cancer is not getting any better. I'm off chemotherapy, so shortly I'll have my hair back.
"I'm on a break from treatment, I've just gone on a new trial drug on Monday from Sydney. I'm just praying like hell that I've got the actual active drug. Chemo definitely knocks you around. I still managed to do some test days after the chemo to keep myself active. I think that's a big part of this treatment and that's the mental part, and that's what I'm doing this weekend."
Richards says that he found out just how unfit he is when his cool suit failed in yesterday's first race.
"I have to say, stages of yesterday's race, particularly when the cool suit didn't work, I was digging in pretty hard," he said.
"But today, when you're up the front, the adrenaline kicks in.
"My lungs aren't at full capacity, so it's a bit tougher than it used to be for me.
"I'm not as race fit as these lads. I've been out of the chair for six race meetings, and I was eating ice cubes back there for a week! It's not really good pre-season fitness.
"This really is my couple of little weekends in a row where I'm having a normal life. This is definitely not my comeback. This is purely me having fun, me being able to have fun."
Richards heads back to hospital this Tuesday, and says that being able to race is giving him a better outlook.
"It really does make a difference when I'm in hospital, having the positive energy, walking in with a spring in my step rather than coming in off the couch," he said.
"That makes a big difference. I don't know if it's the fitness I get during the race meeting, or the energy I get from friends and the V8 family, the fans, the media, everyone who has stood behind me through this."
Perhaps the most inspiring part of the press conference was Richards speaking about a young boy who he met today who is suffering from a similar cancer.
"Before the race, I had a four-year-old in my transporter who has neuroblastoma. It's a similar cancer to what I've got," Richards said.
"I find myself lucky when I'm looking at this young boy – I've got a three and a half your old and a 17 month old myself. I'd rather take on this battle myself, rather than them, but this young boy has given me a lot of inspiration because they don't fully understand how sick they really are. They just get on with they're life, and that's what I'm trying to do myself.
"The emotional support, the positive support I've had this weekend – this is exactly why I'm doing it. I'm doing it for fun. I'm very grateful to BJR, Team BOC, Jason Bargwanna, Brad and Kim Jones for allowing this to happen.
"When you're just doing some skids in the car, it's not too bad!"
BJR's regular driver Jason Bargwanna will return at the next championship round, in Hamilton, when JR's treatment resumes.
CLICK HERE to see today's Race 2 report and results.
See below for audio from the press conference …