Montoya on pole for Auto Club 500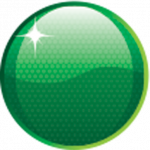 Juan Pablo Montoya will attempt to take his first oval track victory in the NASCAR Sprint Cup Series at Fontana after scoring pole position.
The Earnhardt Ganassi driver ran a 184.7mph lap around the two-mile (three kilometre) speedway to beat Joe Gibbs Racing's Denny Hamlin to the pole.
Joey Logano, Regan Smith and Tony Stewart round out the top five.
Marcos Ambrose will start 13th in his Richard Petty Motorsport Ford, and believed he could have gone better if not for the ever-improving track conditions.
"We went back to what we did at Vegas a little bit," said Ambrose.
"We gained a little because of that but I didn't think it would be good enough.
"We were out early and the track was cooling off so we knew there would be some fast times out there.
"I am proud of my team, very proud of these guys for believing in me."
See below for the full qualifying result
| | | | | |
| --- | --- | --- | --- | --- |
| 1 | Juan Montoya | Chevrolet | Target | 184.653 |
| 2 | Denny Hamlin | Toyota | FedEx Office | 184.270 |
| 3 | Joey Logano | Toyota | The Home Depot | 184.134 |
| 4 | Regan Smith | Chevrolet | Furniture Row Companies | 184.030 |
| 5 | Tony Stewart | Chevrolet | Office Depot / Mobil 1 | 183.988 |
| 6 | David Ragan | Ford | UPS "We Love Logistics" | 183.692 |
| 7 | Jeff Burton | Chevrolet | Caterpillar | 183.622 |
| 8 | Kyle Busch | Toyota | Interstate Batteries | 183.482 |
| 9 | Ryan Newman | Chevrolet | U.S. Army | 183.463 |
| 10 | Mark Martin | Chevrolet | GoDaddy.com | 183.449 |
| 11 | Matt Kenseth | Ford | Crown Royal | 183.407 |
| 12 | Jamie McMurray | Chevrolet | Bass Pro Shops / Tracker | 183.243 |
| 13 | Marcos Ambrose | Ford | Dewalt | 183.127 |
| 14 | David Reutimann | Toyota | Aaron's / HP Partner of the Year | 183.113 |
| 15 | Paul Menard | Chevrolet | Serta / Menards | 182.950 |
| 16 | Jimmie Johnson | Chevrolet | Lowe's | 182.932 |
| 17 | Clint Bowyer | Chevrolet | Cheerios / Hamburger Helper | 182.899 |
| 18 | Carl Edwards | Ford | Aflac | 182.797 |
| 19 | Brian Vickers | Toyota | Red Bull | 182.658 |
| 20 | A.J. Allmendinger | Ford | Best Buy | 182.519 |
| 21 | Brad Keselowski | Dodge | Miller Lite | 182.510 |
| 22 | Kasey Kahne | Toyota | Red Bull | 182.366 |
| 23 | Kurt Busch | Dodge | Auto Club | 182.039 |
| 24 | Kevin Harvick | Chevrolet | Jimmy John's Gourmet | 181.910 |
| 25 | Casey Mears | Toyota | GEICO | 181.855 |
| 26 | Martin Truex Jr. | Toyota | NAPA Auto Parts | 181.809 |
| 27 | Trevor Bayne | Ford | Motorcraft | 181.804 |
| 28 | Landon Cassill | Chevrolet | Security Benefit | 181.694 |
| 29 | Jeff Gordon | Chevrolet | Drive to End Hunger | 181.671 |
| 30 | Dale Earnhardt Jr. | Chevrolet | Amp Energy / National Guard | 181.534 |
| 31 | Dave Blaney | Chevrolet | Tommy Baldwin Racing | 180.936 |
| 32 | Greg Biffle | Ford | 3M | 180.786 |
| 33 | Michael McDowell | Toyota | HP Racing LLC | 180.605 |
| 34 | Bobby Labonte | Toyota | Little Debbie | 180.338 |
| 35 | Robby Gordon | Dodge | Speed Energy | 180.279 |
| 36 | Travis Kvapil | Ford | Long John Silver's | 180.014 |
| 37 | David Gilliland | Ford | Taco Bell | 179.699 |
| 38 | Andy Lally* | Chevrolet | Super Eco-Fuel Saver | 178.958 |
| 39 | Ken Schrader | Ford | VA Mortgage Center | 177.940 |
| 40 | Joe Nemechek | Toyota | NEMCO Motorsports | 177.659 |
| 41 | Todd Bodine | Toyota | Big Red | 176.557 |
| 42 | Tony Raines | Ford | Front Row Motorsports | 175.653 |
| 43 | J.J. Yeley | Chevrolet | Red Line Oil | – |