McLaren drivers encouraged by updates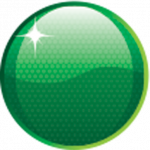 By Speedcafe.com
Saturday 26th March, 2011 - 6:41am
Vodafone McLaren Mercedes drivers Jenson Buton and Lewis Hamilton say they are encouraged by the latest updates brought to the MP4-26 for the Australian Grand Prix.
The new McLaren had struggled for reliability and performance since debuting at the second of four pre-season tests in Spain, but ran reliably with a new floor and exhaust in yesterday's two 90 minute practice sessions.
While not wishing to overplay the importance of topping Practice 2, Button said that the car had improved considerably since the final test in Barcelona.
"Yesterday showed that, first of all, we've got reliability – which is great," said Button.
"That's something we've not had all winter, so to have a car that runs for as many laps as we want it to is very satisfying.
"The new exhaust has definitely brought performance to the car – it feels much better, makes the handling more 'complete'.
"When you have downforce at the rear, you can also add it at the front, and then you put temperature in the tyres – there's so much that comes with downforce.
"I'm so happy with how hard the guys have worked and what they've brought to this race – they've worked really hard and they've delivered something good here.
"We don't yet know how good, but we're encouraged by the step we've made today."
Team-mate Lewis Hamilton is confident his team will be in the hunt for points on Sunday, but is unsure where the silver cars will sit in the overall pecking order.
"The car feels like an improvement over winter testing, but I'm not reading too much into the others' performance," said Hamilton.
"We spent yesterday focusing on our own program.
"The tyres are behaving very well; they don't feel like they're degrading, and they're lasting well, too."
The third and final Formula One practice session gets underway today at 14:00, before qualifying at 17:00.
Comments are closed.