Lamattina signals intent at Top Fuel Champs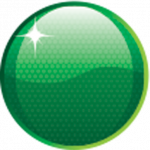 Top Fuel racer Phil Lamattina says it is time to 'step up' if he and his team are going to chase the 2010/2011 Top Fuel Championship.
The 2008/2009 champion, currently fourth on the championship board behind Darren Morgan, Andrew Cowin and Terry Sainty, has used the Top Fuel Championships at Willowbank Raceway to his advantage so far, by top qualifying for tonight's elimination rounds with a track speed record-breaking performance.
The 4.652 second pass at 326.71 miles per hour (525.80kmh) sees the team earn a bye through to the semi-finals.
"The (record run) was, given the conditions, pretty much perfect, giving us the track speed record, a 4.652 second pass, and the number one qualifier spot, we are pretty happy," said Lamattina.
"Every round of qualifying we ended at the top of the sheets so its been a good night, and with the second run we came close to the track record before knocking it off in the final qualifier.
"At this end of the championship, the business end, we needed to make a move and step up, Darren (Morgan) has had everyone's measure so far this season.
"By doing a good job today and earning the number one qualifier spot, we have earned ourselves a trip into the semi-final and a low-pressure first round which will be great for us to gauge the track and be in a better position for round two.
"When it comes to eliminations, it will be all about going rounds, racing the track, and trying to put the Fuchs top fuel dragster into the winners circle!"
Chasing Lamattina on the time sheets and set to face up for elimination racing Saturday afternoon is Phil Read, championship leader Darren Morgan, Terry Sainty and local racer Steve 'Pom' Read.
In the two-wheeled ANDRA Pro Series ranks, local Chris Matheson topped the time sheets for Top Bike ahead of Chris Porter, last-round winner Troy McLean, Terry Burnett, Marc Ryder, Geoff Redgrave, Allan Herriman and Mick Murray.
Matheson took the top spot with a 6.270 second pass at 197.94 miles per hour (318.56kmh) in his second and final qualifying attempt.
In Pro Stock Motorcycle, reigning champion Andrew Badcock put on a dominating performance to qualify fastest with a 7.321 second pass, ahead of former champ Peter Cochrane, while Michael Gilbertson was a shock non-qualifier.
Eliminations for the ANDRA Pro Series brackets at Willowbank Raceway start from 5.00pm today, for more information visit www.willowbankraceway.com.au