Hamilton: McLaren's progress surreal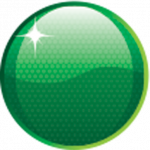 By Speedcafe.com
Saturday 26th March, 2011 - 3:52pm
Lewis Hamilton has described qualifying second for tomorrow's Australian Grand Prix as 'absolutely surreal.'
The 2008 World Champion knocked Mark Webber from the front-row of the grid with an impressive final lap, despite his KERS failing to work in Q3.
After a tough winter test period, McLaren had been encouraged by its form in Friday practice, and showed up the more highly fancied Ferraris in qualifying today.
"It's absolutely surreal to be up here today," said Hamilton.
"The guys back at the factory have done an unbelievable job.
"We've taken a massive step this weekend – the car's feeling fantastic.
"Of course we still have a lot of work to do, but I think we've really got ourselves on the right track, and it's a great foundation for us to build on.
"I know the guys back at the factory will keep going, but a big thankyou to the guys back at home – keep pushing."
Hamilton's team-mate Jenson Button will start tomorrow's race fourth, a position from which he believes he can win his third straight Lex Davison Trophy.
"I'm really looking forward to the race," said Button after qualifying.
"I think we can have a good race from fourth. I had a good race from fourth last year. We'll see.
"Sebastian (Vettel) put on a very good lap but we don't know what their race pace is going to be like. We have to be positive and think we can win."
CLICK HERE for Speedcafe.com's qualifying report
See below for a video highlights package of Qualifying
Comments are closed.