Ferrari drivers lament uncompetitive qualifying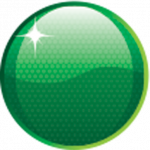 By Speedcafe.com
Saturday 26th March, 2011 - 4:08pm
Ferrari drivers Fernando Alonso and Felipe Massa have expressed surprise after being comprehensively out-gunned by both the Red Bull and McLaren teams in qualifying today at Albert Park.
The duo will start the Australian Grand Prix from just fifth and eighth respectively – an unexpected result after showing strong form in winter testing.
Both drivers were left with just one set of soft tyres for Q3, after the team deemed that completing Q1 on the harder rubber was too risky.
Alonso was at a loss to explain the lack of performance, but believes he is still in the hunt for a podium tomorrow.
"Clearly, we cannot be happy with this result, but we must not immediately make a drama out of it," he said.
"We definitely did not get the most out of the car and we have to understand the reasons for that.
"Compared to what we saw at the tests, here we ended up much closer to cars that had been a long way off in Spain.
"We went well yesterday and we had a good feeling for the car, while right from this morning the situation changed, obviously for the worse."
Massa made a fundamental error in the closing stages of Q3 – ruining his tyre set by spinning at the first corner on his out-lap.
"We had problems with grip on both the hard and the soft tyres on a surface where the tyres wear a lot less than we have seen in winter testing and they provide less grip on the first lap, or at least they do with our car," said Massa.
"Now we have to prepare as well as possible for tomorrow's race, when pure speed will not be the only thing that counts, with reliability and team work being especially important.
"As for my spin in Q3? When I came out of pit lane, I accelerated and the tyres were evidently still too cold – the set was not damaged for the race, but it was definitely not a help on my only flying lap."
CLICK HERE for Speedcafe.com's qualifying report
Comments are closed.