Morgan takes Top Fuel title lead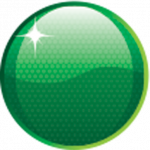 Darren Morgan has taken a commanding lead in the chase for the ANDRA Pro Series Top Fuel title this evening by winning at Willowbank Raceway's Top Fuel Championships.
With Andrew Cowin not making it to the event, Terry Sainty suffering a first round loss and Phil Lamattina a semi-final lose, both courtesy of Morgan, the Victorian has been able to build a lead in excess of 120 points.
With such a margin, it will be extremely difficult for Lamattina, now in the box seat of championship chaser in second position, to surpass Morgan for the 2010/2011 championship with just two rounds remaining.
"The AEG Powertools Top Fuel dragster ran flawlessly all weekend right up to the final, where we shattered a fuel line and blew off the manifold," said Morgan.
"My crew, who are all volunteers, did an absolutely outstanding job all weekend, and I am so happy to have won the meeting, be leading the championship with a good margin and to be getting some exposure for our sponsors, for our crew, for Mildura, and for everyone else that has put faith in us.
"The track was outstanding, the best I have raced on in a long time and the conditions we ran in this weekend I think were the best we have had in over 12 months, it was a pleasure all weekend, and it's a nice birthday present for my wife Nat, who celebrates her birthday on Tuesday!"
Morgan progressed to the final stand tonight after taking on fellow Mildura resident Phil Lamattina in the semi-final after disposing of Terry Sainty – who will fly to the US on Wednesday to participate in the Las Vegas NHRA Full Throttle Series – in the first round.
Also competing for ANDRA Pro Series championship points at Willowbank Raceway this weekend were Top Bike and Pro Stock Motorcycle.
In Top Bike, it came down to the defending champ and title leader Chris Matheson taking on last-round winner and title chaser Troy McLean.
The pair faced off each other after Matheson took wins over Alan Herriman and Marc Ryder in the first and semi rounds, while McLean defeated Geoff Redgrave in the semi final after taking the win from Mick Murray in a wheel-standing first round.
In a spirited final, Matheson took the win with a 6.337 second pass at 180.84 miles per hour (291.03kmh) which allowed him to extend his championship lead over McLean, who punched in a final performance of 7.466 second pass at 183.22mph (294.87kmh).
In Pro Stock Motorcycle, defending champion Andrew Badcock took on Locky Ireland, with a 7.307 second pass at 183.92 miles per hour (295.99kmh) seeing him take the spoils over Ireland's 7.728 second pass at 181.62mph (292.29kmh).
The ANDRA Pro Series now heads to Sydney for the Nitro Champs, before heading back to Willowbank Raceway for the season-ending Castrol EDGE Wintenrationals on the Queen's Birthday long weekend (June 10-13).