Murray Walker … part 2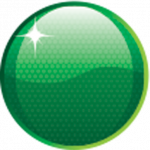 CLICK HERE to read Part 1 of Speedcafe.com's Where are they now? with Murray Walker
Murray Walker shared friendships with many Formula One drivers.
Last week we touched on his very close friendships with Graham and Damon Hill and Nigel Mansell; but Walker also enjoyed a tight relationship with triple-world champion Ayrton Senna.
Murray called races involving Senna for many years, well before the popular Brazilian reached the lofty heights of Formula One.
"I had known (Ayrton) Senna very well indeed," said Walker.
"I first commentated on Senna when he came over for Formula Ford in 1981. He won many championships across several categories against some wonderful drivers and I covered all of that.
"Then of course his Formula One career with Toleman, then Lotus, McLaren and subsequently with Williams.
"He was a wonderful man, a wonderful driver and I enjoyed every opportunity that I got to speak to him."
Walker was in the number one seat when it came to interviewing drivers and world champions past, present and future, but one of the hardest moments of his career came at Imola in 1994, and the death of Senna.
"Now, at Imola in 1994 it was the third race of the year," said Walker.
"The first race was in Japan when (Michael) Schumacher had won, with Senna scoring no points. The second race was in Brazil, Ayrton's home country, and he spun off trying to chase Schumacher.
"When the crash happened it was the most dramatic event in the history of motorsport. I know that this is a big statement, but Senna was virtually a god in Brazil, he was virtually a god in Japan, he was one of the most famous sportsmen in the world and he was killed live, in front of millions of people world-wide.
"You see I had seen, in previous years, on three different occasions, three drivers crash at the Tamburello; these being Michele Albereto, Nelson Piquet and Gerhard Berger.
"Berger's car actually caught fire as well as crashing and they all got away with it virtually unharmed.
"My first reaction when Senna crashed was 'my, that was a big one', then I rapidly realised the body language of the medical people said that it was much more than that.
"The problem being a commentator is that you don't know any more than the person sitting at home.
"On the one hand you can't say 'don't worry folks it will be alright.' You can't say that because you don't know, likewise you can't say 'oh my god this is terrible, this must be terminal' because you don't say that sort of thing on television.
"You have to find the very narrow line between the two of them without saying one or the other without stopping talking.
"It was the most demanding, the most unpleasant experience in my commentary life."
After a long and distinguished career, witnessing first-hand the highs and lows of the world's most popular motorsport category, Walker decided that enough was enough near the end of the 2000 season and announced his retirement to ITV, the then broadcaster of the sport.
"I had been doing it by then for 53 years and doing the job, any job in Formula One is gigantically stressful," said Walker.
"Not just because you have to be the best at what you do, which is everything in Formula One, but because the travel is an absolute killer.
"When you've done all the races since 1978 and you're no longer a young man, and I wasn't, it does get to you.
"I felt at the end of 2000 that my sell date had been reached if not passed."
While he believed his time in the sport was up, ITV had other ideas. The head of sport, a good friend of Walker's, talked him into doing one more season, enjoying a world-wide, year-long send off.
"I actually went to the head of sport of ITV, which was broadcasting the F1, to say sorry it was time to stop," said Walker.
"Well he said 'it's your decision, but I think you have another year in you and what we'd like to do is to have you go on through 2001and every grand prix you go to will be the last one you'll go to in that country. You'll get a colossal reception and we'll give you a very big send off, particularly at the British Grand Prix', and that's what happened.
"My last one was at Indianapolis in 2001, which was arguably the most memorable Grand Prix I ever did, not because the race itself was particularly dramatic or exciting, but because it was the first major sporting event in America since 9/11 and the twin towers.
"There'd been a lot of talk whether to even stage the event. They decided they would and there were 180,000 people there for Formula One. When we walked in through the gate everyone got given a small star spangled banner flag to wave, they all stood up and sang the national anthem.
"They are all very patriotic in America, then we got the 'gentlemen start your engines', it was an enormously emotional experience for me."
Being out of Formula One for 10 years, Walker still keeps a close eye on the sport. He has a close friendship with Mark Webber and believes he can win the world championship in 2011.
"He can win the world championship, but so can (Sebastian) Vettel, (Lewis) Hamilton, (Jensen) Button, (Fernando) Alonso and (Filipe) Massa," said Walker.
"I would have said that (Robert) Kubica had a chance also, it's a tragedy that he won't be around.
"I was genuinely rooting for Webber in 2010 because I've known him for a long time.
"People in Europe don't realise how difficult it is for someone in Australia to travel to the other side of the world, with no money and make an entry into the sport let alone make a mark on the sport.
"Against all the local competition and money, Mark has enjoyed enormous success, he's also a bloody nice chap, really nice, so he richly deserves to win the world championship."
While Walker believes Webber can win and that he will have all the support required from Red Bull management, he believes Vettel will have a psychological advantage over the Australian.
"I have to reluctantly say that I think Mark had more of a chance to win the title in 2010 than he will have in 2011," said Webber.
"We haven't had a Grand Prix this year so who knows what will happen?
"I don't believe for one moment that Red Bull are favouring Vettel in any way in terms of equipment and back-up.
"It must be disturbing for Mark to know that the Red Bull top management, the continental management, want Vettel to win rather than him.
"You can understand their attitude; Vettel is German, the boss of Red Bull Dietrich Mateschitz is Austrian, the top banana of Red Bull Helmut Marko is Austrian.
"Vettel is young, he's good looking, he's personable, he has come up through the Red Bull programme, so there's every reason why they should want him to win rather than Mark.
"Whilst I'm sure that Vettel doesn't get any material advantage, there must be a psychological advantage for him and not for Mark."
Having "thoroughly enjoyed" his long and distinguished career, Walker walked away from the race track towards the end of the 2001 season. He still attends the odd racing meet, notably the Clipsal 500, but these days he continues to stay busy.
"I am very busy," said Walker who turns 88 this year.
"I talk on cruise ships, I do after dinner speeches, I do corporate events, I write a column for F1 Racing magazine.
"I've got a lot of odds and ends happening, the one thing I don't do anymore is full-time commentary.
"Most of the things that I used to do, I still do, just to a lesser extent.
"I am fortunate enough to be able to pick and choose. If I want to do something I do it, if I don't want to do something, then I don't."
Walker arrived in Melbourne this week to spend time at the Qantas Australian Formula One Grand Prix, to do some filming for an up 'n' coming documentary on his life. He believes that the season starting GP will be the start of one of F1's finest seasons.
"We are in for a good season, no doubt about it," said Walker.
"I thought 2010 was wonderful, I don't know about the best, but it was certainly one of the best seasons we've ever had.
"There's every sign that 2011 will genuinely be better.
"Mercedes look like they have the car right and I still believe that Schumacher can win races.
"If you win races you can win the championship.
"Nico Rosberg is a bloody good little driver, then you have Red Bull, McLaren, Ferrari, maybe Renault with (Nick) Heidfeld, so it's going to be a great season."
Ayrton Senna's accident and death at Imola in 1994
Murray Walker leaves the track for the last time