Jonny Reid dominates Carrera Cup opener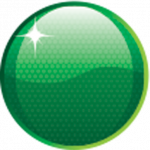 New Zealander Jonny Reid has dominated the opening race of the 2011 Australian Carrera Cup Championship at Albert Park today.
Reid started from pole, skipped to an early lead and led every lap of the race.
"I'm really looking forward to the rest of the championship – it's started off even better than what I could have asked for," said Reid.
"It's an absolute delight to be racing here in Melbourne.
"I'm fairly new to the cirucit – I've only raced here once before, and that was 2003 in a Formula Ford.
"So I was a little rusty in practice yesterday, and it's great to have taken the number one spot in Race 1."
The six-lap race finished under Safety Car after Micahel Patrizi's Wilson Security Racing Porsche collected the outside wall heavily at Turn 11.
Reid finished ahead of Craig Baird (Dutton), Steve Richards (Laser Racing) and Mark Skaife (L'Oreal Men Expert).
Richards passed Skaife just prior to the Safety Car, and was pleased to have grabbed a podium on his Carrera Cup debut.
"It wasn't until about lap three that my car started to come on, so the first couple were a bit of a battle," said Richards.
"I managed to get past Daniel (Gaunt), and I was behind Skaifey for a couple of laps until he ran wide (at Turn 11) and I got by.
"Overall my car was pretty good to be honest so I think we'll leave it like it is for Race 2."
By contrast, Skaife described his car as 'a bit of a dog.'
"I didn't change the car at all then, I left it as a qualifying car and I probably should have been much more conservative," said Skaife.
"So it was a bit of a dog in that race, but we'll make it better for the second one."
Daniel Gaunt, Ben Barker, Max Twigg, Peter Hill, Matt Coleman and James Koundouris rounded out the top 10.
The second race of the Carrera Cup Championship will be held tomorrow at 3.15pm.
Results, Race 1, Carrera Cup
| | | | |
| --- | --- | --- | --- |
| 1 | 7 | Jonny Reid | Simjen.com/Gilltrap Group |
| 2 | 1 | Craig Baird | Dutton Insurance |
| 3 | 12 | Steven Richards | Laser Plumbing & Electrical |
| 4 | 60 | Mark Skaife | L'Oreal Men Expert |
| 5 | 27 | Daniel Gaunt | VnC Cocktails/MPD Diary |
| 6 | 20 | Ben Barker | Team BRM/Total |
| 7 | 8 | Max Twigg | Australian Engineered Flooring |
| 8 | 66 | Peter Hill | Globe |
| 9 | 11 | Matthew Coleman | Money Choice Motorsport |
| 10 | 69 | James Koundouris | Supabarn Supermarkets/SNP Se |
| 11 | 47 | Theo Koundouris | Superbarn Supermarkets/SNP S |
| 12 | 19 | Damien Flack | Rosche Extra Soft |
| 13 | 10 | Michael Loccisano | Hallmarc/PIARC |
| 14 | 9 | Marc Cini | Hallmarc/PIARC |
| 15 | 56 | Shane Smollen | McGrath Estate Agents |
| 16 | 88 | Simon Middleton | Vic Air Supplies |
| 17 | 51 | Ross Lilley | Laminex Industries |
| 18 | 18 | Andrew Barlow | Grill'd |
| 19 | 17 | Ray Angus | INCA Motorsports |
| 20 | 6 | Rusty French | Skye Sands |
| 21 | 5 | Nathan Tinkler | Newcastle Jets |
| DNF | 29 | Michael Patrizi | McElrea Racing |